CinemaCon 2016: Paramount Continues Franchise Push While Keeping Eye On Award Season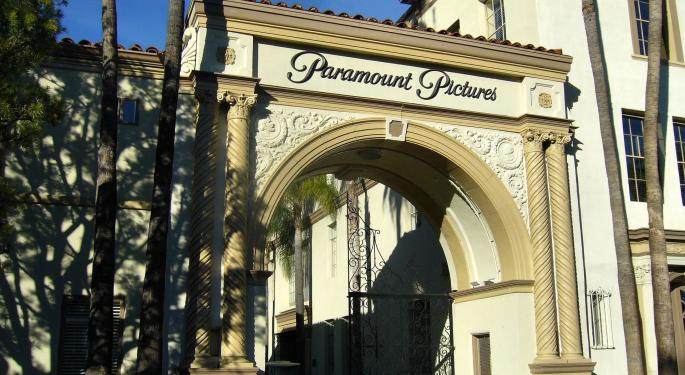 Over the last few days, Hollywood took a trip to Las Vegas for the annual CinemaCon event. It was there that exhibitors from all around the country came to see what movies are going to be burning up their screens through the rest of the year and beyond. This is a studio-by-studio recap of the biggest news to come out of the week-long event.
Here are Paramount (Viacom, Inc. (NYSE: VIAB))'s top takeaways.
Franchise Frenzy
Investors in Viacom are well aware that its main film studio division has a thing about franchises. Going back over Paramount's major releases from the last few years only backs up that point with "Transformers," "Teenage Mutant Ninja Turtles" and "SpongeBob SquarePants" being prime examples.
During its turn at CinemaCon, the studio made it clear that strategy is sticking for some time to come, as popcorn fare took center stage. In addition to a new "Ninja Turtles" picture, 2016 will also see a new Jack Reacher film entitled "Jack Reacher: Never Go Back."
The studio is also looking at new properties for future years that can become franchises including "Baywatch," which is being headlined by Dwayne Johnson and Zac Efron.
Related Link: Disney, Paramount Enjoy Box Office Spoils With "Zootopia" And "10 Cloverfield Lane"
Awards Play
Paramount left off last year with a lot of momentum following the well-received and eventual Oscar winning film "The Big Short." For the studio, its parent company and its investors that was a big success story. This year, the studio wants to replicate that success and it has a trio of prospects that won over exhibitors.
The most high profile is "Fences," which carries with it the pedigree of Denzel Washington and Viola Davis. These are two of the most powerful actors in the industry and with Washington also pulling double-duty as the director, the adaptation of August Wilson's Pulitzer Prize winning play could be a force.
The Meryl Streep headlined "Florence Foster Jenkins" and Robert Zemeckis' directed World War II spy movie "Allied" (with Brad Pitt and Marion Cotillard) are also expected to make noise in the fall.
Wild Card
Paramount's biggest unknown is "Ben-Hur."
Based on the Oscar winning epic, the new version with "Boardwalk Empire" break-out Jack Huston in the title role has been given a CGI update. The question is whether this version will be to over the top for award voters.
For that matter, it's also going to be interesting to see how it plays with the faith-based crowd, which is hard to lure into theaters. Paramount would love for this to be a critical and financial hit, which is why executives announced at the convention the film was shifting a week to a more favorable weekend.
Posted-In: Allied August Wilson BaywatchNews Events Tech Trading Ideas General
View Comments and Join the Discussion!