Exclusive: Centrus Investor Sees Bright Future For The Uranium Supplier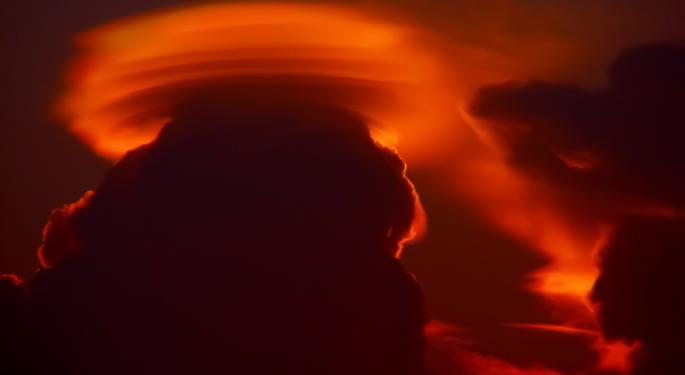 Benzinga recently spoke with Morris Bawabeh, who has a 24.5 percent stake in Centrus Energy Corp (NYSE: LEU), as reported in a 13D filing on March 30. Bawabeh, who immigrated to U.S. from Syria in 1980, said he began investing in Centrus following its emergence from bankruptcy in September 2014.
Centrus supplies low enriched uranium to commercial utilities to fuel nuclear reactors.
Centrus' predecessor, USEC (NYSE: USU), filed for bankruptcy in March 2014, due to low prices for enriched uranium, as a result of the March 2011 Fukushima Daiichi nuclear disaster. This was triggered by the M9 earthquake and ensuing Tsunami, which resulted in three nuclear meltdowns and the release of radioactive material.
Bawabeh's initial purchases in Centrus were in the $4.00 to $5.00 range. Shares hit a low of $1.00 per share on January 19 of this year and then rallied, after Bawabeh reported purchases of 101,000 shares on March 2, followed by a 375,000 share buy on March 23. The share price hit a recent high of $5.44 the day after the 13D filing.
Bawabeh, whose primary business is a real estate development company operated out of an office in Brooklyn, said he has no aspirations to be on the Centrus Board of Directors, although he does see his involvement in the company more as a business than as an investment. He said the current Board and management is excellent and he has complete faith in them.
With approximately 74 nuclear power plant projects under construction worldwide, Bawabeh sees a bright future for Centrus. He noted USEC had generated around $3 billion per year in revenues at its peak, while Centrus revenues are around $450 million, and he sees this as an area for growth. Centrus recently announced a contract for American Centrifuge Work in Tennessee, valued at approximately $32.3 million.
Bawabeh told Benzinga he feels shares are cheap at current levels and would love to buy more shares, but is constrained by the stockholder rights plan or "poison pill" announced by Centrus' Board on April 6.
Posted-In: Morris Bawabeh UraniumCommodities Insider Trades Exclusives Markets Interview Best of Benzinga
View Comments and Join the Discussion!