Ex-NRG CEO Says Yieldco Model Isn't Working; Alternative Energy All Over The Place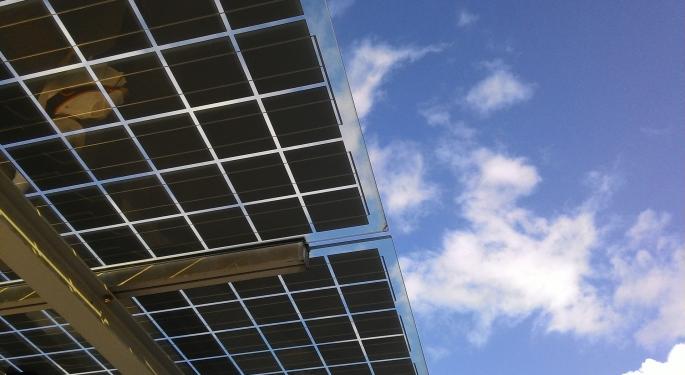 While yieldcos have garnered a positive reputation in the past as suitable investment vehicles, particularly for alternative energy, the model is far from perfect.
At least, that may be the case for NRG Energy Inc (NYSE: NRG), "ousted" former CEO David Crane shared in a recent Bloomberg article.
The possibly disgruntled former NRG executive was "forced out in December." However, during his tenure, NRG dabbled into the yieldco arena and "formed a yieldco that was structured as a publicly traded unit controlled by the power generation."
Crane commented on the company in a recent Bloomberg interview, saying the proliferation of yiledcos within the renewable energy space has "overwhelmed the market" and has led to a "completely broken" model.
Related Link: Picking Winners After Sunedison Crash: Canadian Solar And Solar Edge?
One of the key concerns Crane highlighted was the companies that have joined to form the yieldco have since sunk and are unable to re-purchase, mainly due to undervaluation or non-valuation by the broader market. Crane postulated that private equities and other infrastructure funds could step in and sweep up more of the companies. "Yieldcos have to be remade," Crane stated. "I'm actually surprised that there are more yieldcos that haven't been taken private."
'Ousted' And Disgruntled?
Crane made waves with his departure from NRG five months ago. After a 10-year tenure as CEO for NRG, Crane resigned and was immediately replaced with COO Mauricio Gutierrez. The reasoning behind his quick departure was summarized by the Wall Street Journal as, "Like many other companies, NRG failed to predict the price of natural gas would tumble to about $2 a million British Thermal Units this year, a collapse that reduced wholesale power prices and cut NRG's revenues. The company lost roughly $78 million on revenue of $11.6 billion in its first three quarters this year."
In an email following the announcement of his departure, Crane wrote, "My sense is that over the course of my business life I probably have talked too much and this might be a good time to err on the side of speaking too little."
His farewell letter to employees included the following segment:
"While emphatically not of my choosing, it almost certainly is for the better that I will not have had the opportunity to say goodbye. I would have made a mess of it, burdened as I am by the sense of loss and separation from all of you. More than that, I am impacted by the knowledge that I let you down. I did not fulfill my end of the bargain. I did not succeed in leading you, as I said I would, to make NRG the shining city on the hill, that beacon of light in the energy industry that would guide the way for the rest to follow. Remember this: I let you down, you did not let me down. [emphasis omitted]."
Alternative-Energy Stocks On The Run, In Both Directions
NRG is currently down 3.77 percent at $11.75.
SolarCity Corp (NASDAQ: SCTY) is up 4.31 percent at $27.86.
Vivint Solar Inc (NYSE: VSLR) is up 8.98 percent at $2.67.
Sunedison Inc (NYSE: SUNE) is up 42.96 percent at $0.372.
TerraForm Power Inc (NASDAQ: TERP) is down 3.03 percent at $9.28.
First Solar, Inc. (NASDAQ: FSLR) is down 1.33 percent at $61.53.
Yingli Green Energy Holding Co Ltd (ADR) (NYSE: YGE) is down 4.97 percent at $4.40.
View Comments and Join the Discussion!
Posted-In: BloombergNews Commodities Top Stories Markets Movers Tech General Best of Benzinga