New Study Shows How Gen Y Income Is Low Due To 'Economic Betrayal'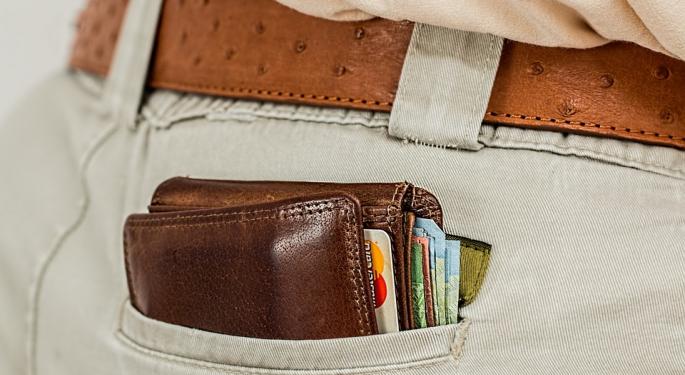 Wealth inequality has been a hot topic of debate so far in the 2016 U.S. presidential election cycle, and a new study by The Guardian reveals that Millennials seem to be getting the short end of the stick when it comes to global income growth.
According to the study, young adults ages 25-29 have not witnessed nearly the level of income growth that other generations have experienced over the past 30 years.
Back in 1979, young adults in many western economies earned wages that were above the national average. Today, Millennials in some countries now earn 20 percent less than the national average.
"It is likely to be the first time in industrialized history , save for periods of war or natural disaster, that the incomes of young adults have fallen so far when compared to the rest of society," The Guardian writes.
Related Link: MIT Researchers: Here's Where To Look For The Next Amazon Or Facebook
As seen in the graph below, the lagging growth in Millennial income stands out sharply when contrasted with the huge income growth experienced by seniors age 65 and above over the last 30 years. This trend is clear in the economies of the U.S., the U.K., Germany, France and other top western economies.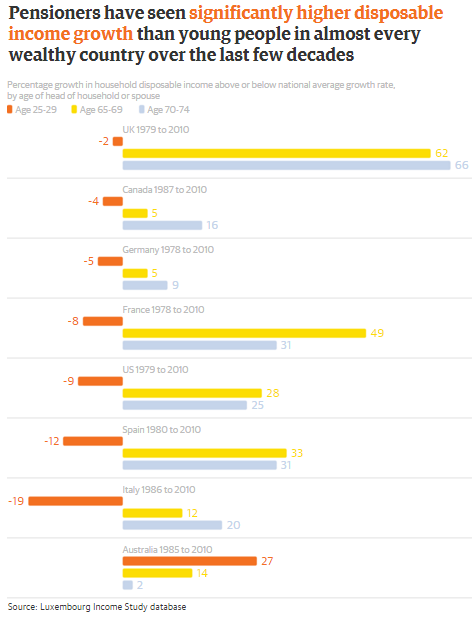 Australia is the lone exception to the trend.
View Comments and Join the Discussion!
Posted-In: Gen YNews Education Economics General Best of Benzinga