Warner Bros., Fox Dominate Oscars While Open Road's 'Spotlight' Ends Up On Top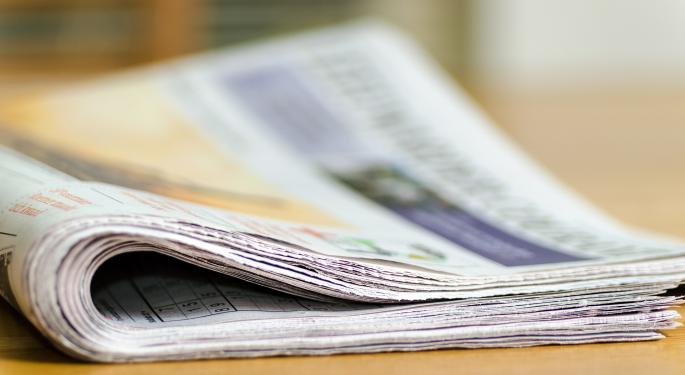 It's only happened a few times in Oscar history that one film completely overtakes all the rest. Usually the Academy of Motion Picture Arts & Sciences likes to spread the love around, which is what happened this year.
Six of the eight Best Picture nominees ("Spotlight," "Mad Max: Fury Road," "The Revenant," "The Big Short," "Bridge of Spies" and "Room") all took home Oscars, but from an investor prospective the ones going to the first three on that list that are most of interest.
Warner Bros. never greenlit "Mad Max" with the intention of it being an awards favorite, but it quickly became one as one group after another started nominating the action thriller. "Mad Max" represents a big win for the studio, which has had a roller-coaster few years. The $150 million budgeted film has (to date) made just $153 million in domestic sales but globally that total balloons up to $373 million.
Related Link: Lions Gate's 'Gods Of Egypt' Becomes Year's First Flop
For Warners and parent company Time Warner Inc (NYSE: TWX), its multiple nominations and wins (even in the technical categories) are validation for some of its more risky ventures as of late. As for investors and analysts, is a lesson about realizing there is more to these movies than their opening weekend grosses.
Meanwhile Twenty-First Century Fox Inc (NASDAQ: FOXA), which had three nominees among the eight Best Picture contenders, ended up bucking the usual trend of seeing those selected films be mild box office performers. "The Martian" and "The Revenant" both earned over $100 million. While the third, "Brooklyn," ended up taking in just $35.5 million, it also only cost the studio just $9 million to acquire the rights.
The big winner of the trio and the one more on the minds of shareholders was "The Revenant," which earned wins for cinematography, director Alejandro G. Iñárritu and lead actor Leonardo DiCaprio. "Revenant" was a passion project for all involved and, despite a soaring budget, paid off handsomely. Paired with the success of "Deadpool" and "Kung Fu Panda 3," investors should also be rewarded as this trio will likely help lead to a huge Q1 for the studio.
Lastly, while its "Spotlight" snared just two awards,Open Road should also be happy with the night's results as those wins were in two key categories. Entering the night the film was heavily favored to win Best Original Screenplay and was a top contender for Best Picture. Yet with "The Revenant" and "The Big Short" picking up key precursor wins it wasn't a lock.
The result is a major win for a studio that is financed by two of the country's top theater chains. Open Road, a mix between AMC Entertainment Holdings Inc (NYSE: AMC) and the Regal Entertainment Group (NYSE: RGC), have put out over two dozen films since its 2011 inception. In today's changing entertainment landscape, investors shouldn't overlook this type of accomplishment.
Two theaters chains working together to put out a Best Picture winner…that's a story that could only happen in Hollywood.
Posted-In: Open Road Films spotlightNews Events Media Best of Benzinga
View Comments and Join the Discussion!