EXCLUSIVE: TrueCar CCO Says Business 'Fundamentally Sound' Despite Fourth-Quarter Bust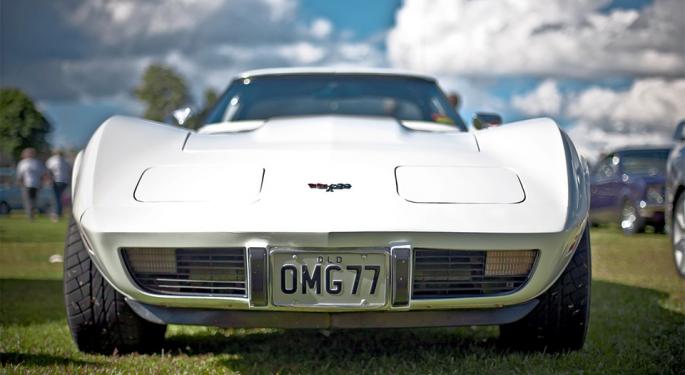 TrueCar Inc (NASDAQ: TRUE)'s stock has been stuck in the mud since the company reported a higher-than-consensus loss per share and a revenue shortfall in a quarterly report Thursday.
Benzinga reached out to TrueCar chief communications officer Alan Ohnsman for comment on the company's outlook for the coming fiscal year. Ohnsman believes the company's "business model is fundamentally sound," and that the company's problems lie in execution.
However, he did not offer specifics on company plans to improve that execution. Ohnsman's comments are reprinted in full below.
TrueCar shares ended the day Friday down about 13 percent.
Benzinga: Given that TrueCar has been in existence for over a decade now, how has the competitive landscape of the third-party industry changed?
Ohnsman: "There is a substantial amount of competition in the third-party automotive space. It has only increased in the 10 years we've been around. Consumers want an easier way to buy a car, and dealers need efficient ways to connect with in-market consumers. We're committed to serving both in a way that's superior to any competitor in our space."
Benzinga: TrueCar certified dealer sales were up 12% year over year. How significant to the company's growth outlook is this segment?
Ohnsman: "The TrueCar Certified Dealer network is the core of our business and we're working to help our thousands of dealer partners increase sales through our platform."
Benzinga: Monthly traffic and unit year-over-year growth fell in Q4 compared to Q1 through Q3 of last year, likely leading some investors to wonder if growth is slowing. Is that the case, or is this a seasonal effect?
Ohnsman: "As mentioned in our earnings call on February 18, we did see a slowdown in growth in the fourth quarter, resulting from shortcomings in how well we executed our business model. That said, we believe our business model is fundamentally sound."
Benzinga: Adjusted EBITDA margins fell in 2015 compared to a year earlier, but are still above 2013 levels. Can the company provide any sort of profitability outlook to investors going forward?
Ohnsman: "Right now, our focus is to strengthen the foundation of our business, improve dealer sales and service and make TrueCar an even better service for consumers. We'll make a series of improvements this year that position the company for re-energized growth."
Posted-In: News Guidance Exclusives Tech Interview Best of Benzinga
View Comments and Join the Discussion!