A Discussion With M&A Expert Gene Urcan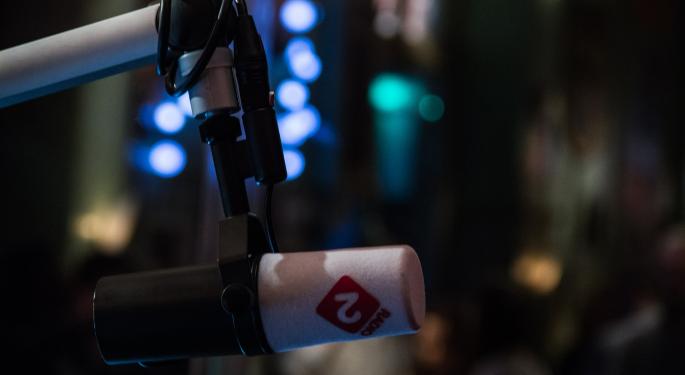 Brean Capital Senior Managing Director Gene Urcan was a guest on Benzinga's #PreMarket Prep Wednesday morning, where he discussed his thoughts on activity in the mergers and acquisitions space. Here are the highlights.
On why M&A seemed to fall off at the end of 2015:
"It depends on the statistics you look at. Deals may have fallen off a little bit, and that may be just fears of valuation. I don't think it's a credit thing. I think the credit and the financing is available, I think people are just afraid to put stupid money to work in deals that aren't going to pan out in the long run. In particular, private equity funds and financial institutions are taking a step back and making sure that the money they do put to work is smart money."
What's going to be the trend this year?
"I think the story from 2015, and probably will continue into 2016, is really just rolling up. Companies are looking to merge and provide scale, and really just continue to de-fragment the particular industry that they're in. I think we're going to see it a bit in consumer, maybe a little more in healthcare, where companies are able to take advantage of scale of another company and some of the services they bring."
Related Link: The Dogs Are Barking On PreMarket Prep
What will Apple Inc. (NASDAQ: AAPL) do with all their cash?
"I've said for a long time I think they are going to buy GoPro Inc (NASDAQ: GPRO). That hasn't panned out yet. For the short term, they're going to hold on to that cash. I don't see them doing anything other than holding onto it for the time being."
Does it even make sense for Apple to buy GoPro?
"From a valuation perspective, GoPro is trading so low that if you do like the company, now is a good time to get it because it's so cheap. I also think it adds pretty well to the suite of services and products in their stores--kind of like beats. I don't think anyone thought that beats was a particularly great deal, but now they carry that stuff and showcase it in their stores. With GoPro, especially with the cash they have behind them, certainly I think they could not only showcase those products in those particular stores, but help build and guide the company in a profitable and growth-oriented direction."
Is now a good time to buy oil?
"A lot of times that's when fortunes are made. You have a fire burning in a building and a lot of people are running out, but there are some people who will run in and see the building has a great foundation. And once the fire's put out, the building can be rebuilt pretty quickly and resold at a premium. That being said I think there are a lot of values to be had in oil. I think there's a lot of great, solid companies. I don't think it's necessarily a short term play, I see it more as a longer term play. If you have the wherewithal and the patience to do that and make a play on a company that you think has long term value, I think one can do quite well."
Listen to the full interview with Gene at 58:40 in the clip below, and listen to PreMarket Prep LIVE every morning from 8–9:30 a.m. EST.
Image Credit: Public Domain
Posted-In: Education Commodities M&A Exclusives Markets Tech Trading Ideas Interview
View Comments and Join the Discussion!