The Race For 5G Is On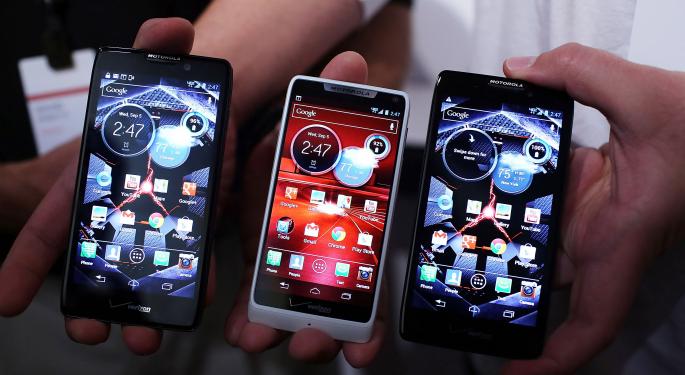 Last year, Verizon Communications Inc. (NYSE: VZ) announced that it was planning to launch a 5G network in 2017, years earlier than anyone had expected.
Perhaps the most shocking part of Verizon's announcement was the fact that none of the company's rivals jumped at the chance to announce their own 5G plans. Instead, the telecom market was relatively quiet on the subject, with some even claiming that Verizon's promises were premature as 5G hasn't even been defined yet.
However, this year AT&T Inc. (NYSE: T) has hit back, saying that the company will trial its own 5G network later this year.
AT&T 5G
AT&T's service is set to be tested in a lab later this spring and eventually be piloted in Texas before the year is over. In order to create the network, AT&T has enlisted the help of Ericsson (ADR) (NASDAQ: ERIC) to develop equipment and Intel Corporation (NYSE: INTC) to manufacture chips. 5G is expected to significantly outpace current network speeds, delivering content 10 to 100 times faster than what customers can get on a 4G network.
Slow And Steady Doesn't Win This Race
Developing a 5G network is an important part of ensuring that telecom providers are able to grow alongside the rapidly changing tech space. The speeds that 5G deliver are essential to support things like virtual reality and self-driving cars, both of which are expected to become a big part of consumers' lives in the upcoming decade.
Companies that get a handle on 5G early and are able to provide a network that supports improving technology will have a better chance of cementing their place in the future of mobile browsing.
Posted-In: 5G telecoms Wall Street JournalNews Top Stories Tech Media Best of Benzinga
View Comments and Join the Discussion!