Icahn, Gilead, GE Lead Top Insider Trades Of The Week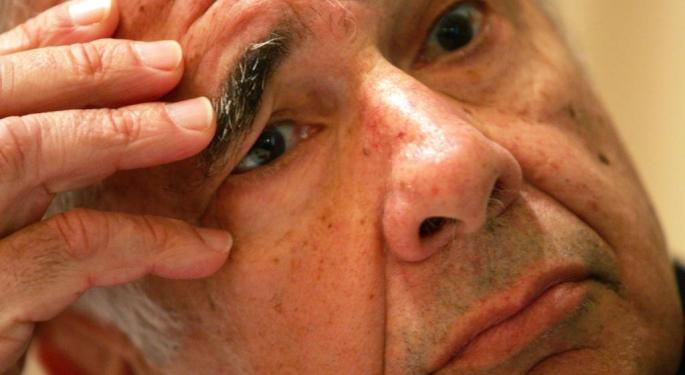 While analyst recommendations can be a hit or miss, insider transactions are usually more indicative of a company's future stock behavior. Insiders are major owners and/or management of a particular company.
Here are the top insider transactions from last week:
Last week, hedge fund manager Carl Icahn purchased 39,347,282 shares of Pep Boys—Many, Moe and Jack (NYSE: PBY) valued at $18.5 per share, for a total transaction of $727,924,717. This transaction marks his fund's closing of the acquisition of the company, resulting in Pep Boys no longer trading on the NYSE.
Icahn stated, "We believe that with our abundant resources and knowledge of the industry we will be able to grow this business and take advantage of consolidation opportunities, thereby benefiting customers, manufacturing partners and employees, as well as our shareholders."
On February 2 (reported February 4) VP of Human Resources Peter Fasolo converted his options of Johnson & Johnson (NYSE: JNJ) for the exercise prices of $72.54 and then sold 151,385 shares for the amount of $15.7M.
Recent news regarding the company include its major shareholder Artisan Partners urging the company to split into three divisions and replace some of its board members as a way to generate enterprise value and drive up the stock price. This news follows the company's Q4 earnings, which revealed disappointing figures and the layoff over 3,000 employees in its medical device division.
On February 1 (filed February 3) CEO of Gilead Sciences, Inc. (NASDAQ: GILD) John C. Martin converted his options of GILD for the exercise prices of $16.39 and then sold 100,000 shares for the amount of $8,341,766.67. Last week, the company reported better than expected Q4 results. However, many believe the company has plateaued with its signature Hep C drugs Sovaldi and Harvoni, with competition rising from companies AbbVie and Merck. As a result, some believe that the company will only decline from here.
On February 3 (reported February 5), Senior Vice President Jeffrey Bornstein sold 168,313 shares of General Electric Company (NYSE: GE), for the amount of $4.8M.
Recent news includes the announced sale of the company's $115 asset management business to State Street Corp. Following the announcement, shares declined close to 3%.
On January 29 (reported February 2), CEO Mark Alles exercised his options to buy 21,938 shares common stock of Celgene Corporation (NASDAQ: CELG) for the average exercise price of $27.51 for the total value of $603,530. A day earlier, the company reported positive Q4:2015 earnings, where revenue was up 17% y/y.
Similarly, the company posted 18% sales growth for its signature drug Revlimid in both the U.S. and abroad, while also posting increased market share.
View Comments and Join the Discussion!
Posted-In: News Insider Trades Trading Ideas Best of Benzinga