Are Super Bowl Ads Worth The Money?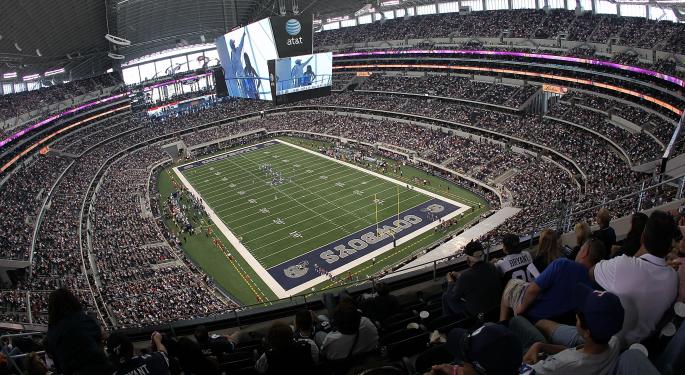 This year, companies like Anheuser Busch Inbev SA (ADR) (NYSE: BUD), PepsiCo, Inc. (NYSE: PEP) and PayPal Holdings Inc (NASDAQ: PYPL) all shelled out about $5 million per 30 seconds worth of advertising to get their brands in front of consumers during one of the biggest TV events of the year— the Super Bowl.
The big game has become as famous for the high-priced commercials that run during the broadcast as it is for the actual sporting event, and advertisers are willing to pay big bucks to make sure their commercials stick in consumers' minds. However, as the cost of getting a coveted spot during the Super Bowl has significantly increased over the years, many wonder whether or not the steep price tag is worth the returns.
Effective Advertising
A study in 2014 showed that 80 percent of Super Bowl commercials don't actually push customers to buy anything. While it's true that a Super Bowl ad has a higher potential to increase brand awareness as consumers are usually looking forward to watching the advertisements, they don't actually cause consumers to want to buy anything.
Related Link: How Major Studios Are Advertising During Super Bowl 50
However, there is one exception to that rule: new products. Companies like Budweiser have been using the Super Bowl to debut new product lines for years, and in those cases, the ads are a great opportunity to bring attention to a little known product as the game has the largest and most diverse viewing audience of any broadcast each year.
That means that the Amazon.com, Inc. (NASDAQ: AMZN) ad showcasing the company's personal assistant Alexa may have been worth its cost as it brought a relatively new product to the public's attention.
Likability And Stock Price
Another way that Super Bowl commercials can bring value to a company is by increasing its stock price. While it might seem unlikely, commercials that customers find enjoyable often end up increasing that company's stock price slightly the following day. While the correlation may not make much sense, some believe that the positive association that people feel while watching the commercial can cause them to buy shares the following day.
However, this is a tricky bet, as companies that run ads during the game each year don't get the same reaction as first-timers as investors are expecting those ads, so they have a lower impact on sentiment.
View Comments and Join the Discussion!
Posted-In: Alexa nfl Super BowlNews Psychology Events Top Stories General Best of Benzinga