Walgreens Begins To Back Away From Theranos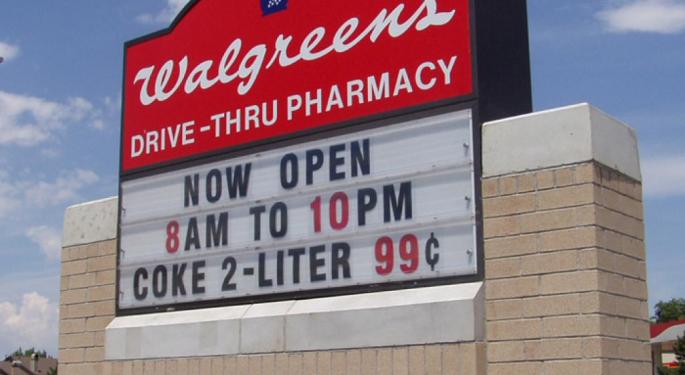 Theranos Inc. has had a rough start to the year as the company has been struggling under the weight of accusations that its testing procedures pose a threat to patients' health and safety.
This week, the Centers for Medicare & Medicaid Services released a letter saying the organization had found five areas of the lab's operations which did not meet compliance standards.
What It Means
The CMS has given Theranos 10 days to correct the deficiencies, all of which were found at the firm's Northern California lab.
Theranos issued a statement following the poor report saying that the company was working to meet compliance standards and had already begun to make the necessary changes. The firm also said that it's Arizona lab, where the majority of tests are processed, had not been cited.
Related Link: ICYMI: There's More Trouble For Theranos
More Bad News
Following the CMS report, Theranos' retail partner Walgreens Boots Alliance Inc (NYSE: WBA) delivered the firm another blow. The drugstore chain said it would no longer use Theranos' California lab to analyze customers' blood tests. Walgreens opened wellness centers in many of its stores across the country where customers can have blood tests done at a more affordable price.
Not only did the pharmacy chain say it would no longer allow Theranos to process blood tests in its California lab, but the company also said it would stop offering Theranos' tests all together at its Palo Alto location.
What Does It Mean?
Before the Theranos was being criticized, Walgreens was mulling over plans to open up even more Wellness Centers offering low-cost Theranos tests. However, it is unlikely that the firm will move forward with those plans given the current situation.
It will be important for Theranos to protect its Walgreens partnership as the Wellness Centers represent the company's largest access point to consumers. Theranos spokeswoman Brooke Buchanan has said that the lab is planning to continue working with Walgreens and that the California lab's problems will have only a slight impact on the partnership as some 90 percent of the tests that the company performs are done at its Arizona lab.
Image Credit: By Brandner88 - Own work, CC BY-SA 3.0, https://commons.wikimedia.org/w/index.php?curid=2091087
Posted-In: TheranosNews Health Care Top Stories General Best of Benzinga
View Comments and Join the Discussion!