Tesla Customer Writes: 'How Elon Musk Stole My Car'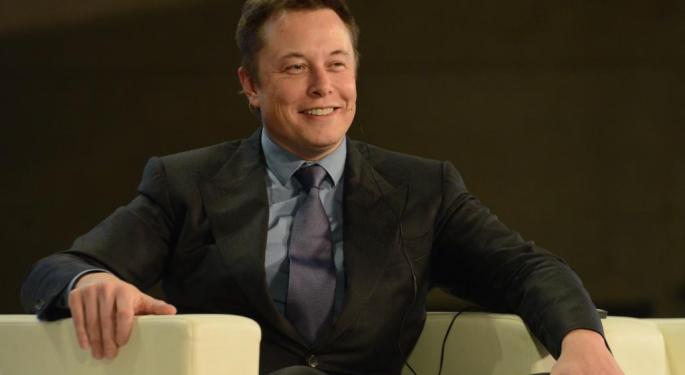 In a new blog post on Atlantic.net, a Tesla Motors Inc (NASDAQ: TSLA) customer documented his frustrating experience in attempting to buy a Tesla automobile.
Instead of buying a new car for full price, the customer agreed to buy a discounted "inventory car," which is a car that has been used for test drives, showrooms and rentals. The problem arose when, after selecting a car and paying a $4,000 deposit, he was unable to get in contact with customer service about details regarding the delivery of his car.
After repeated calls and emails to his local location and Tesla headquarters without response to his inquiries, he received an explanation from his personal salesman.
"On the evening of January 7, the day before I was to receive my car, Kevin called me to explain he had a call in with the Office of the CEO at Tesla and was working with his team in Tesla to resolve a problem that had come up—their CEO, Elon Musk, had taken my car and was using it as his personal vehicle to test a new version of autopilot. Even worse, he said he could see all the calls I had made into the Orlando delivery center this past week, and no one was taking my calls because no one knew what to do," the customer explained.
Elon Musk on Wednesday afternoon tweeted to Benzinga, "I didn't take anyone's car and never would. Car was actually allocated to engineering test (not by me) and inadvertently sold."
A Tesla spokesperson separately said, "Unfortunately, due to human error, a car from our test fleet was offered for sale. We apologize that this led to a frustrating experience. We are working to ensure that it never happens again."
Related Link: Tesla Call Levels Centered Right Around $220
So...Who Cares? Well, Investors Might Want To Pay Attention
Ultimately, the frustrated customer cancelled his order, but he added that his experience could serve as an indication that mainstream success will be difficult for the company. "I think launching a higher volume (Model 3) sedan later this year with their current organization will be watching a slow-motion train wreck," he wrote.
"In my experience, it's a hobby masquerading as a company, and it can probably run as a hobbyist organization for some time. But, at some point, customers will matter, they always do," he concluded.
Disclosure: the author holds no position in the stocks mentioned.
Posted-In: Elon Musk Tesla Tesla consumersNews Rumors Tech Best of Benzinga
View Comments and Join the Discussion!