Coca-Cola Still Trying To Overcome The Sugar Stigma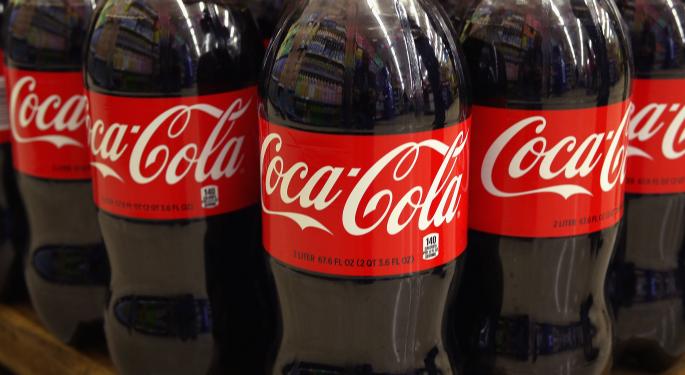 The Coca-Cola Co (NYSE: KO) has suffered over the past few years as American consumers look for healthier alternatives and more natural ingredients. The soft-drink brand has been plagued by criticism saying that its beverages are contributing to the obesity epidemic and new studies suggesting a link between health problems and artificial sweeteners found in diet sodas.
The firm has also struggled to cope with changing consumer preferences, but a new ad campaign set to launch this week is aimed at changing the beverage maker's image.
Fighting A Negative Image
Coca-Cola is hoping to reposition its soft drinks as a treat rather than an everyday staple. In previous years, the beverage maker sold its products in large quantities, which prompted critics to paint Coke as a major contributor to world-wide health problems.
However, Coca-Cola execs are fighting back by saying the drink is intended as a small treat and that the added sugars from enjoying a coke make up only a small portion of the average American's diet. The firm has begun offering smaller sized cans in an effort to encourage portion control.
Taste The Feeling
Coca-Cola's "Open Happiness" slogan will be replaced by the phrase "Taste the Feeling" in the new campaign as the company shifts away from efforts to portray the beverage as a force for good. Instead, the new commercials will focus on showing people enjoying the drink during special moments in their lives, thus painting the soda as a treat that brings people together.
Will It Work?
The future of sugary drinks like soda remains to be seen as major entities like the World Health Organization continue to target processed sugars in order to bring down global health concerns. Soda consumption in the US has continuously declined over the past 10 years, leaving many to wonder whether or not a new ad campaign will be enough to save the iconic beverage.
Posted-In: News Health Care Global Top Stories Markets General Best of Benzinga
View Comments and Join the Discussion!