Snoop Dogg Upset With Xbox, Threatens Bill Gates: 'What The F**K Are You Doing?'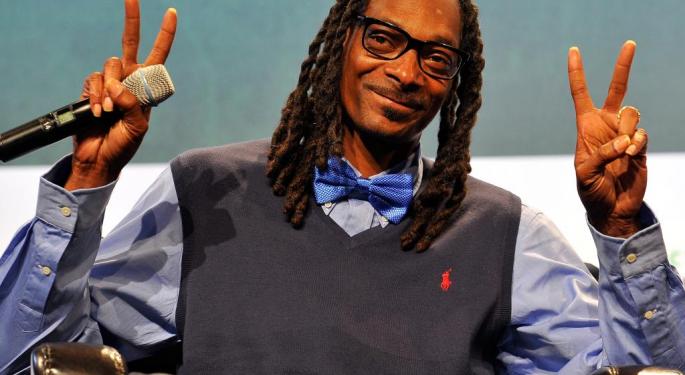 Snoop Dogg wasn't very happy with his Xbox.
Microsoft Corporation (NASDAQ: MSFT)'s Xbox One had some connection issues on Wednesday night. As CNBC noted, "[the] console has online capabilities called Xbox Live that allow millions of gamers around the world to compete from the comfort of their own homes. However, from time to time, technical issues haunt both Microsoft and rival Sony and brief server outages occur."
The rapper posted to his Instagram account, "Message to xbox1 n ea server fix your shit or playstation here we come" and in the post's video said, "What the f**k are you doing, Bill Gates? Fix your s**t, man. It's that difficult to play somebody online."
The post received nearly 40,000 likes.
Related Link: How Can You Be As Great As Elon Musk, Bill Gates & Steve Jobs?
Over the course of the evening, the @XboxSupport Twitter Inc (NYSE: TWTR) account said, "We're looking into some troubles with Xbox Live... Our teams are still on the case looking into issues with Xbox Live. Thanks for being patient and stay tuned for more info... Thanks for your continued patience while the issues with Xbox Live are looked into... The issues should now be resolved! Please be sure to power cycle your Xbox console before trying to connect again."
Microsoft launched the original Xbox console in 2001, shortly after Gates stepped down as CEO of Microsoft, although he was still an executive with the company. Xbox One was released in late 2013.
Sony Corp (ADR) (NYSE: SNE) released the original PlayStation console in 1994. PlayStation 4 was also released in late 2013.
Posted-In: Bill Gates PlayStation Snoop Dogg Xbox OneNews Tech Best of Benzinga
View Comments and Join the Discussion!