Technology Could Shake Up Insurance Fees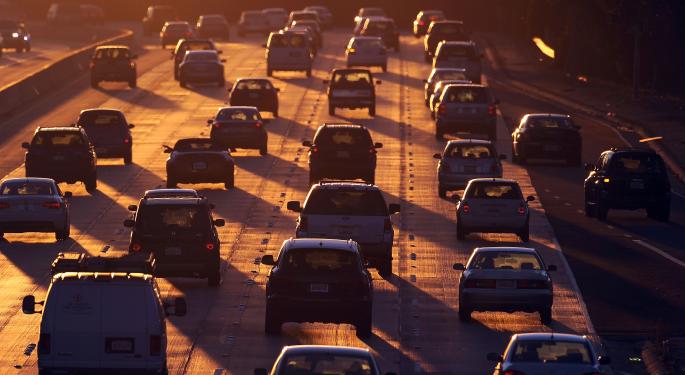 Auto insurers have long been working to find a way to integrate location data into their algorithms in order to better asses the drivers they insure. With everything from smartwatches to dog collars touting the capability to pinpoint a user's exact location, companies like Progressive Corp (NYSE: PGR) and State Farm are are looking for a way to use that data to make their business more profitable.
However, while the technology may be there, customers are reluctant to turn that kind of information over to their insurance provider.
The Benefits Could Be Huge
For insurers, using the data stored by cars' navigation systems or getting customers to install plug-in devices would significantly change the way they assess risks. At the moment, they can use historical data as well as broad categories like age, make of car and gender to determine whether or not a driver is safe.
According to The Wall Street Journal, more detailed data like the number of times a driver slams on the breaks, how often they speed or what time of day they are driving would help insurers pinpoint the safest customers.
This kind of tracking could be beneficial to drivers as well, though only for those who practice safe driving habits. Insurers would likely offer deep discounts and better plans to drivers they believe won't have an accident.
Gaining Customer Trust
However, while many people may benefit from a shift in the insurance industry, some say that sending that much data to their insurer is concerning. Progressive has rolled out a 'Snapshot' option for customers in which they send in driving data for six months in exchange for cheaper plans. Allstate Corp (NYSE: ALL) offers a similar program that allows drivers to enroll and send in their data voluntarily.
Health Insurance Could Be Next
Auto insurers aren't the only ones who can benefit from big data. Since the advent of fitness tracking devices that keep tabs on biometric data, many have discussed the possibility of using this data to identify low risk health insurance customers, or reduce premiums for those who are taking preventative action through changes to their exercise and diet.
Privacy Concerns
While having your every move tracked by insurers is still a long way off, many see this kind of technology becoming more and more useful in the insurance sector. At the moment, most people are reluctant to send their insurance company a record of their every move, but many believe that plans offering discounts and rewards for positive habits might cause tracking devices to become more popular.
View Comments and Join the Discussion!
Posted-In: Wall Street JournalMarkets Tech Media Best of Benzinga