Tesla Stands By Mobileye In The Face Of Scrutiny And Short Sellers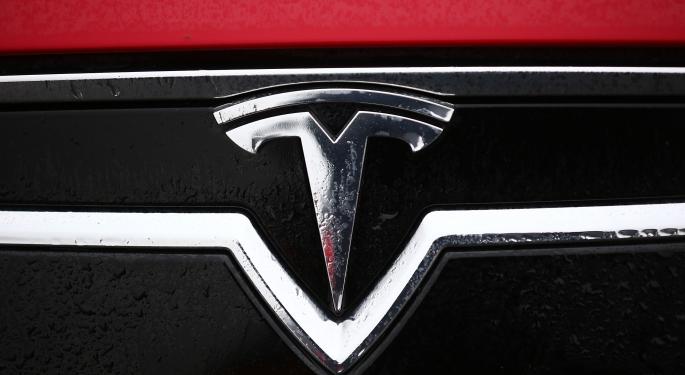 Shares of Mobileye NV (NYSE: MBLY) sold off on Wednesday after notable short-seller Citron Research named the company its top short for 2016.
However, Mobileye's stock gained more than 4 percent Thursday as Tesla Motors Inc (NASDAQ: TSLA) said it will continue using Mobileye's driver-assistance technology.
Rumors surfaced that Tesla was planning on replacing Mobileye's technology with a product developed by notable hacker George Hotz.
Shares of Mobileye, a developer of software and related technologies for a camera-based advanced driver assistance systems, have been particularly volatile throughout 2015.
Mobileye's stock is lower by less than 2 percent since the start of 2015, but have lost nearly 23 percent over the past six months. The company has been named as a "top short" idea by notable short-selling research firm Citron Research. In addition, the stock has come under pressure following reports that Tesla intends on ditching Mobileye's products in favor of a product developed by notable hacker George Hotz.
Short of the year: 2016 $MBLY https://t.co/vd6Gl5ffP5 2014 it was $DDD, 2015 it was $GPRO. So obvious. Peashooter to a gunfight

— Citron Research (@CitronResearch) December 16, 2015
Hotz is best known for being the first person to hack the iPhone to be available on networks other than AT&T's. Hotz also cracked open the PlayStation 3 before moving on to his next venture – designing a self-driving car in his garage that can compete against Mobileye.
Bloomberg reported that Hotz believes he can "challenge" Mobileye as its products are "behind the times" and "have not caught up." The report also added that Tesla has been "re-marketing" Mobileye's technology by stating that its cars are equipped with autopilot features.
Mobileye's stock fell about 8.7 percent on Wednesday.
Related Link: Barclays Out In Defense Of Mobileye, Remains As Top Pick
Tesla Responds
Ricardo Reyes, a spokesman for Tesla, spoke to Fortune and noted that Bloomberg's profile on Hotz and his invention does not "correctly represent" Tesla or Mobileye.
Firstly, Tesla disputed claims that its CEO Elon Musk attempted to lure Hotz to work for his company with a multi-million dollar bonus when its relationship with Mobileye ends. Reyes noted it's nearly impossible for any small company to produce an autonomous driving system that can be deployed to production vehicles.
"We think it is extremely unlikely that a single person or even a small company that lacks extensive engineering validation capability will be able to produce an autonomous driving system that can be deployed to production vehicles," Tesla said separately in a blog post.
Second, Reyes told Fortune that Bloomberg may have been incorrect when it wrote that Tesla is "re-marketing" Mobileye's technology. The spokesman pointed out that while Mobileye's technology is an important component of Tesla's autopilot system, it is not the only piece. The autopilot feature also makes use of radar, ultrasonic, GPS navigation and cameras.
Finally, Tesla confirmed its intentions to stick with Mobileye as a key partner.
"Going forward, we will continue to use the most advanced component technologies, such as MobilEye's vision chip, in our vehicles," the company added in its blog. "Their part is the best in the world at what it does and that is why we use it."
View Comments and Join the Discussion!
Posted-In: Citron ResearchNews Short Sellers Short Ideas Legal Top Stories Movers Trading Ideas Best of Benzinga