Internet Users To Spend More On Appliances This Holiday Season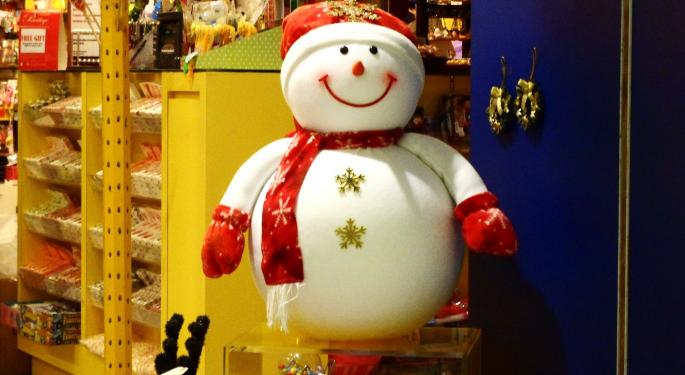 EMarketer.com recently released findings of its 600-person holiday season survey.
The results implied that a year-over-year increase in big-ticket items such as cars and appliances is expected.
Furthermore, a majority of shoppers will do more of their shopping in-store as opposed to online, despite the widespread increase in e-commerce.
Contributors to eMarketer wrote, "The largest projected change in expected spend was for appliances—an estimated 96 percent change vs. 2014. This might reflect the improving economy, with consumers making big-ticket purchases, as well as the early availability of new connected devices. The automotive category had the second-biggest gains in proposed spending—another big-ticket category."
With the strength of the U.S. economy, it isn't surprising that consumers are expected to make larger purchases this holiday season.
Related Link: Is Amazon Running A Secret Shipping Business With Major Disruptive Potential?
Jobs Report And Holiday Shopping Season Expectations
A recent U.S. jobs report showed that the economy added a higher-than-expected 211,000 jobs, which bodes well for holiday shopping, as more people have disposable income. Furthermore, low oil prices continue to add more discretionary income for shoppers this holiday season and increase the likelihood of making larger automobile purchases.
Evidence of this trend has already materialized, as November 2015 data from comScore showed e-commerce sales increased 10 percent to $1.66 billion from 2014. Experts anticipate this trend will continue throughout the holiday season.
Image Credit: Public Domain
Posted-In: comScore eMarketer holiday shopping season QualtricsNews Economics
View Comments and Join the Discussion!