China Finally Approves NXP/Freescale Mega-Merger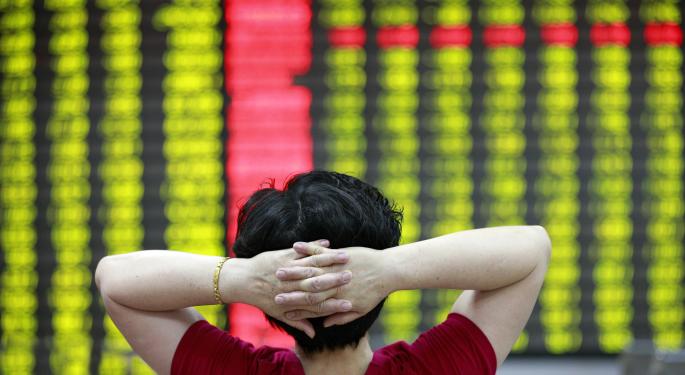 NXP Semiconductors NV (NASDAQ: NXPI) and Freescale Semiconductor LTD (NYSE: FLS) have gained final merger approval from China.
China was the last major holdout preventing the finalization of the deal.
The combined company will is projected to experience $500 billion in synergies from the merger.
NXP Semiconductors has announced that the company has gained final approval from China's Ministry of Commerce for NXP's proposed merger with Freescale Semiconductor. Chinese approval was the last hurdle to fall, and the merged company will soon take its spot as the top automotive semiconductor supplier in the world.
About The Merger
NXP and Freescale announced the $40 billion merger back in March, but only now have the two companies gained all of the appropriate governmental approvals for the deal to become official. The deal gained regulatory approval from the EU back in September, and China's late-November decision comes on the heels of the U.S. Federal Trade Commission's stamp of approval earlier this week.
Related Link: China's Stock Market Is Crashing Again: Here Are The Real Problems At Play
Potential Benefits
When the deal was announced, the companies boasted of $500 billion in synergies as motivation for the merger. "We believe this merger, which combines two highly successful and complementary companies, will create significant value for Freescale's and NXP's shareholders, customers and employees," Freescale CEO Gregg Lowe said of the deal.
NXP CEO Rick Clemmer echoed Lowe's enthusiasm. "The combination of NXP and Freescale creates an industry powerhouse focused on the high growth opportunities in the Smarter World, and is a transformative step on our journey to become the industry leader in high performance mixed signal solutions," he said in a press release.
What's Next?
Following NXP's mandated sale of its RF Power unit to Jianguang Asset Management Co., Lowe expects $200 million in cost savings for NXP over the next year. Investors cheered the news in early trading on Friday, with both stocks up about 4 percent.
Freescale's stock has surged more than 47 percent in 2015, while NXP has gained 15 percent.
Disclosure: the author holds no position in the stocks mentioned.
View Comments and Join the Discussion!