Why Is Martin Shkreli No Longer Lending Out His KaloBios Shares?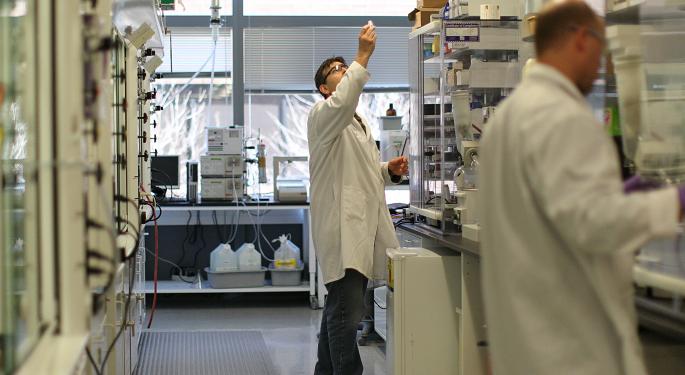 Martin Shkreli has made quite a name for himself over the past couple months. On November 18, he made a 1.2 million share purchase of KaloBios Pharmaceuticals Inc (NASDAQ: KBIO), a biopharma company focused on the development of monoclonal antibody therapeutics.
The penny stock company said just days before Shkreli's purchase that "it would wind down operations and liquidate assets, adding that any expectation of strategic alternatives were "highly unlikely." The company said it would discontinue two development programs, in Phase 1 and Phase 2 stage, adding it would not be able to file its Form 10-Q for the third quarter."
Shkreli has since been named the chief executive officer of KaloBios. A stock that at one point traded below $0.50 per share this year hit a high of $45.82 last week. On Thursday afternoon, Shkreli tweeted some other interesting news.
"I spoke with my counsel & advisers and decided to stop lending my $KBIO shares out until I better understand the advantages of doing so," Shkreli said. "I apologize for any inconvenience this may create in lending markets and I will probably resume lending at some point. Happy Thanksgiving!"
Shares of KaloBios recently traded at $35.80, up 34 percent on Friday morning.
Shkreli appeared on Bloomberg TV Wednesday afternoon. On the show, he claimed he doesn't pay attention to the stock market at all. When asked if he was doing any trading in KaloBios, he highlighted that an SEC filing is required within 48 hours -- "so you'll know," he said.
Shkreli continued that he sees "no reason or need" to reverse merger Turing Pharmaceuticals (to which he is also the CEO) and KaloBios. He said they are in talks for three separate acquisitions in rare diseases: one FDA approved drug and two not-yet approved drugs.
Turing's Daraprim -- a drug used to treat toxoplasmosis -- in September saw its price raised from $13.50 per tablet to $750. Shkreli said at the time the price increase would be used to pay for research and development to produce a better version of the drug. The price of the drug has since been cut, but it has still been met with criticism.
Posted-In: Martin ShkreliNews Health Care FDA Legal Top Stories Movers General Best of Benzinga
View Comments and Join the Discussion!