A Waterproof iPhone?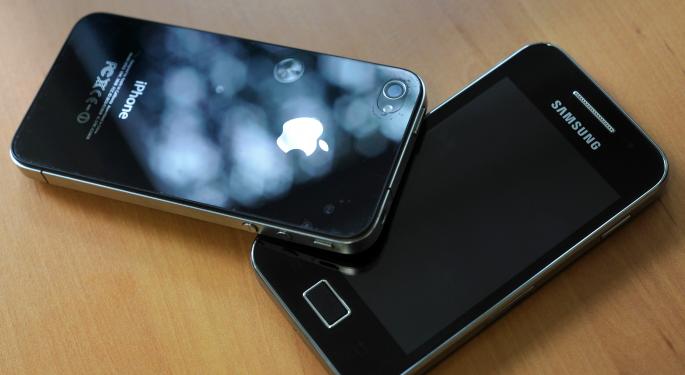 Shares of Apple Inc. (NASDAQ: AAPL) have gained 4 percent over the past year, marking a year of relative underperformance versus prior years.
Apple investors have shown concerns that the company may no longer be innovating the smartphone market like it used to.
New reports are suggesting the iPhone 7 will be waterproof and equipped with more RAM.
Dave Smith of Techinsider commented back in October that the iPhone 6s is "not much different from the last iPhone."
Trip Chowdhry of Global Equities Research suggested in September that Apple investors have "zero confidence" in the company's management team and board of directors.
Perhaps Apple's senior management and design team have been paying close attention to their critics and are looking to innovate the smartphone market yet again with its iPhone 7.
Related Link: iPhone 6 Upgrade Cycle Can Still Boost Apple
Tech Times reported the new smartphone could also be waterproof, as evidenced by the iPhone 6's "shockingly" water-resistant profile which could be expanded on.
Tech Times pointed out that Apple has already filed for a patent in May 2014 which was titled "LIQUID EXPULSION FROM AN ORIFICE." The patent explores various methods of removing liquid from the iPhone via certain cavities, such as the microphone and speaker. The publication added that "Apple has also patented a way to use hydrophobic coatings on the iPhone's internal components to reduce the changes of water damage."
iPhone 7 To Gain Momentum Versus Samsung
BGR, citing a report by TrendForce, also commented on Apple's iPhone 7 device. BGR argued that a new ground-breaking device has the potential for Apple to "edge closer to Samsung in smartphone market share."
According to the report, Samsung might not be able to introduce new "hardware innovations" for any flagship device in 2016, a move that could give Apple a huge boost in the ultra-competitive high-end segment of the smartphone market.
TrendForce's Avril Wu wrote that Samsung "is struggling against Apple in the high-end market." Meanwhile, Apple "remains as the dominant and most profitable vendor in the high-end market."
With a potential waterproof iPhone 7 and the possibility that Samsung won't be able to respond with a compelling device its own, Apple could set the stage for outperformance yet again.
Posted-In: Apple Innovation iPhone 6S review iPhone 7 Tech Times TrendForceNews Rumors Tech Best of Benzinga
View Comments and Join the Discussion!