Tech Companies Hold Firm On Government Access To Encrypted Data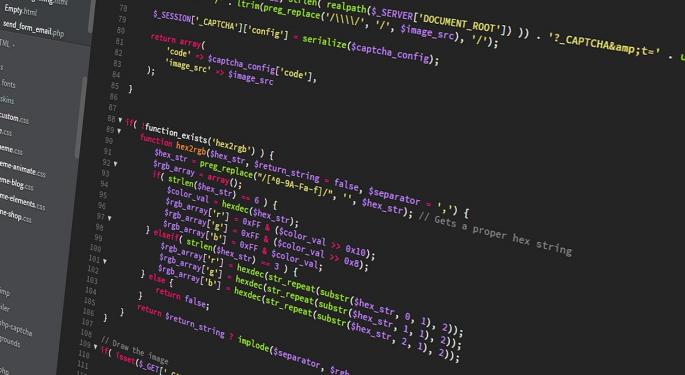 The terrorists involved in the Paris attack reportedly used encrypted messaging systems to communicate.
Tech companies face growing pressures to create backdoors to encrypted data for law enforcement officials.
For now, big tech companies are holding fast to their secure data policies.
Reports that the terrorists involved in the Paris attacks used an encrypted messaging system to plan and coordinate the attacks has rekindled the debate over how much information tech companies should share with law enforcement officials.
Law enforcement agencies and tech companies with access to user data such as Apple Inc. (NASDAQ: AAPL), Alphabet Inc (NASDAQ: GOOGL) (NASDAQ: GOOG) and Facebook Inc (NASDAQ: FB) are constantly performing a delicate balancing act between privacy protection and public safety.
Related Link: Lasting Market Impacts From The Paris Attacks
Valuable Data
Three weeks ago, Apple was subpoenaed for access to encrypted data on an iPhone 5 seized in a drug case. The company fought the subpoena and clarified that iPhones with newer versions of Apple's operating system prevent "anyone without the device's passcode from accessing the device's encrypted data." The company itself is no exception.
'Dire Consequences'
While Apple and rivals Google and Facebook certainly have a vested interest in keeping the personal data of their paying customers secure, the companies have also argued that a proposed backdoor key to encrypted data might end up causing more harm than good. Apple CEO Tim Cook has warned of the "dire consequences" of backdoor access.
"A backdoor is a backdoor for everyone," Cook explained.
Cyberterrorists would be likely to target such backdoors if they were created, and the backdoor access could ultimately produce more data vulnerabilities.
A United Front
For now, Apple, Google and Facebook stand united in their opposition to backdoor government access to encrypted data. "We never let governments just help themselves to our users' data," Google SVP of policy and communications said earlier this year.
According to Cook, the world shouldn't have to choose between privacy and security. "We should be smart enough to do them both," he said.
Disclosure: The author has no position in the stocks mentioned.
Image Credit: Public Domain
Posted-In: encrypted messaging systems France ParisNews Legal Events Global Tech Best of Benzinga
View Comments and Join the Discussion!