OECD Slashes Its Growth Outlook, Again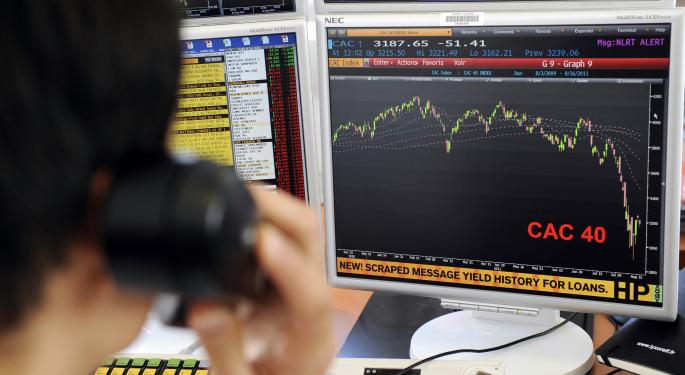 The Organisation for Economic Co-operation and Development slashed its 2015 global growth forecast to 2.9 percent from a prior 3.0 percent forecast.
The organization initially projected a 2015 global growth forecast of 3.7 percent last November.
The quarterly report noted that the outlook is "deeply concerning."
The Organisation for Economic Co-operation and Development (OECD) releases a twice-yearly economic outlook analysis. The latest report, made available on Monday, said that emerging market woes and a weakening in world trade will result in the global economy growing only 2.9 percent in 2015.
According to Reuters, the organization initially projected a 3.7 percent growth in the global company during a forecast made last November.
"The slowdown in global trade and the continuing weakness in investment are deeply concerning," Angel Gurria, OECD's Secretary General said in the report.
Related Link: Mohamed El-Erian: October's 'Comprehensively Strong' Jobs Report Supports A December Rate Hike
'Gradual Strengthening Of Global Growth'
Looking forward to 2016 and 2017, the organization is projecting a "gradual strengthening of global growth" and the world economy should grow by 3.3 percent and 3.6 percent growth, respectively.
The report suggested that U.S. output remains on a "solid growth trajectory" with GDP expansion expected to be 2.5 percent in 2016 and 2.4 percent in 2017. Meanwhile, the recovery in Europe is "set to strengthen" given "accommodative" monetary policies, lower oil prices, and an "easing" of the pace of budget tightening. As such, the Eurozone is expected to grow by 1.8 percent in 2016 and 1.9 percent the following year.
Economic growth in China is expected to grow by 6.8 percent in 2015 and continue to "decline gradually thereafter." Economic activity is expected to grow just 6.2 percent by 2017 as "activities rebalances towards consumption and services" which "presents significant challenges."
The report also stated that Brazil and Russia will not return to positive growth in annual terms until 2017. On the other hand, India is expected to achieve a GDP growth rate of at least 7 percent over the coming years.
View Comments and Join the Discussion!
Posted-In: 2015 Growth Angel GurríaNews Emerging Markets Eurozone Global Economics Markets Best of Benzinga