Will Disney's New Ticket Pricing Proposal Work?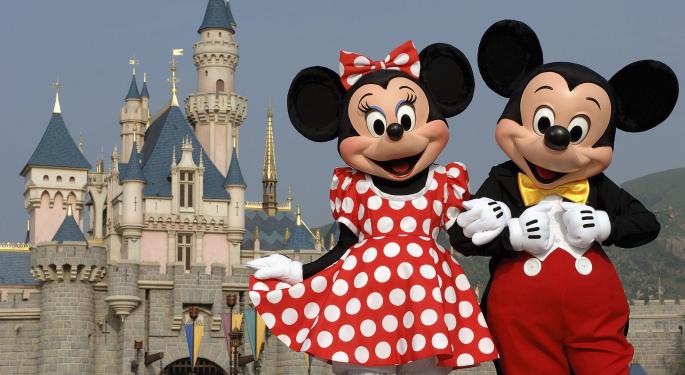 Earlier this month, Walt Disney Parks and Resorts Chairman Bob Chapek unveiled a proposal raise the firm's theme park ticket prices based on demand.
In the past, Walt Disney Co (NYSE: DIS) has simply increased prices across the board, but Chapek says that strategy did little to encourage more families to come at off-peak times and spread park attendance throughout the year. Now, shareholders are wondering whether or not Chapek's plans will damage Disney's image and put people off visiting the park.
Keeping It Affordable
Since the company announced new attractions based on popular franchises like "Star Wars" and "Frozen", attendance has risen to an all-time high. In order to cope with the surge, Disney needs to find a way to limit the number of people entering the park during busy times like school holidays and weekends. By raising prices only around those times, Disney argues that it will keep its theme parks available to middle-class families.
Related Link: JP Morgan Hikes Disney Estimates, Says Stock Still 'Top Pick'
Complaints
As with any big change, some Disney fans are opposed to a different pricing schedule. They say that the benefits of discounting off-peak tickets will be difficult for families to obtain, as their holidays are largely dependent on school holidays.
Overall Positive
However, the overwhelming response from both shareholders and Disney fans has been positive. Demand based pricing is likely to cut down on waiting times and enhance visitors' experiences at the park. Such a model may boost Disney's bottom line, as food and merchandise sales will probably increase on the whole when attendance is more evenly distributed.
Posted-In: Disney World Disneyland Walt Disney StudiosTravel Top Stories General Best of Benzinga
View Comments and Join the Discussion!