U.S. Oil Exports Could Help Shippers, Too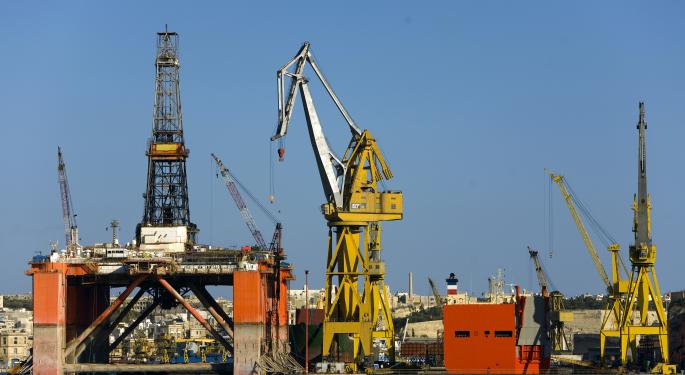 Republicans in Congress have been working to pass a bill that would lift a ban that keeps U.S. crude producers from exporting oil to foreign nations. The bill would give U.S. producers some much needed relief after a rollercoaster year of volatile crude prices and underwhelming demand. However, the bill has been resisted by Democrats in Washington, who believe that lifting the ban would do little to boost U.S. production.
Who Would Benefit?
U.S. crude producers would be the biggest beneficiaries of doing away with the ban, as it would open up a wider market to sell unrefined oil. Many believe that lifting the ban will help retain U.S. jobs and support the industry as Iranian oil renters the market, and that keeping it in place will severely hurt the U.S. economy.
Related Link: Oil Market Sees A Ray Of Hope
Not only would oil companies reap the benefits if the bill is passed, but a proposed add-on designed to entice Democratic lawmakers to get on board would give a boost to the shipping industry as well.
How?
Republicans hoping to get the oil ban lifted have tacked on a spending measure that would raise the amount of money that the Department of Defense pays to privately owned ships under the Maritime Security Program.
At the moment, the Maritime Security Program pays shippers with vessels enrolled in the program $3.1 million annually in exchange for their pledge to make their ships available for use during a national emergency or time of war. If passed, the amendment to the program would raise that annual stipend by around 60 percent. Such a decision would be praised by companies like Maersk Line Ltd and APL Marine Services, which both have several ships enrolled in the program.
Posted-In: Maritime Security Program OilNews Commodities Politics Top Stories Markets General Best of Benzinga
View Comments and Join the Discussion!