Is A 'Self-Service' Future On The Horizon For Big Data? Talend CEO Says It's More Than Possible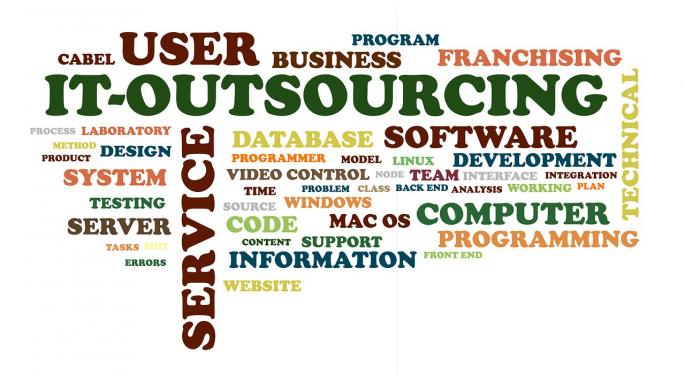 Former Microsoft exec and current Talend CEO Mike Tuchen said open-source players have completely flipped around what used to be the enterprise purchase process.
Open source now allows companies to "try before they buy" (subscribe).
Tuchen sees a future in which big data are easier to use and much more "self-service" than ever.
Described as someone who lives and breathes data in every aspect of his life, former Microsoft executive and current Talend CEO Mike Tuchen has also been touted as the leader to take Talend public in big data.
Benzinga wanted to find out more and spoke with Tuchen, who talked about the pre-IPO company's growing prominence as it competes with old guard, legacy integration vendors like Informatica, Pentaho and TIBCO.
Related Link: Data Integration Leader Talend Achieves Record Revenues in 2014
Benzinga: What sparked your personal interest in data?
Mike Tuchen: As a graduate student, I tried to project which businesses were going to be transformative and have a big impact on the economy in 20 plus years.
At the time (1994), the relational database was just coming into its own. I thought, "What's possible with data is just transforming." It was like turning on the headlights when you have been driving blind. My eyes opened up, and I decided that business just has to be part of my career.
BZ: Talk about the Talend business model and how it helps the company compete against legacy names.
MT: Right now, open-source players are transforming the entire data stack, including the storage and database layers. The reason that's transformative for customers is it completely flips around what used to be the enterprise purchase process.
Companies used to have to talk to a sales person for an extended period, and then make enormous upfront payments – in some cases millions of dollars. Then they had to go through an extended process, often with more integrators and more millions of dollars.
After a couple of years, they figured out if they received value for their money. That's a very difficult model for a company to deal with.
The open-source model flips that around. Companies get to try it out and see if the technology has value, see if it solves the problem it wants to solve. Then, the company decides whether to buy with an ongoing subscription as opposed to a huge, upfront payment.
BZ: What are some differences between open-source and the traditional legacy way of doing things?
MT: I talked a little bit about the business model. Another change is that multiple people contribute to the software, rather than just having one vendor writing software.
People around the world contribute. In data integration, where you have to connect to hundreds of different types of systems, it's valuable when a community of people contribute.
BZ: How about a practical example of how Talend solves data-related problems?
MT: One of our clients is a large industrial equipment manufacturer that has sensors in their equipment that use our software to bring data back in real time. After analyzing the settings, our software tweaks those settings in real time.
On a wind farm, for example, based on wind speed, wind direction and the power needs of the grid, they can adjust the pitch and yaw of the wind turbine to get optimum settings.
There's a device called an anemometer that measures wind speed and direction and it can break. Before our system, each time one broke, a repair truck had to be dispatched.
Now a truck can be dispatched to fix five, six, 10 at a time. This reduces maintenance, helps predict failure and most importantly, helps achieve precise settings to maximize output.
The company has calculated they can save customers about $2 million per year in both increased output and reduced maintenance costs.
BZ: Talk a little about the Talend 6 Spark-powered Data Integration Platform that just came out.
MT: Anyone that's used any of our products, as long as they're on the subscription, can upgrade to this when they want to.
Spark is a new 'in memory' big data technology and because it's in memory, it runs dramatically faster. (With) any of the types of analyses I just talked about, (Spark) literally runs five times faster.
For companies with high performance requirements, this is the fastest way to solve the problem. We are much faster now than everyone else in the industry.
The second major capability it brings is the opportunity to do things in real time. Much of what takes place in data integration happens in a so-called batch mode. You do it once a day, once an hour or even once a week.
A challenge customers have had in the past is that solving a problem in real time has been very different from doing it in batch mode.
With spark, you can now do it the same way. You can literally check a box and it can run in real time.
Related Link: Splunk Is Showing Big Data 'Who's The Boss'
BZ: So, what's the future of big data?
MT: Right now, the pace of innovation is the fastest we've seen over the last 20 years.
I think the next major shift will be making all of this incredible capability easier to use, easier to maintain and easier to deploy for an IT shop.
I think another thing we'll see in the next couple of years is a shift to enabling what we call "self-service," in which business analysts, people who are comfortable using Excel can be hands-on with the data themselves.
Finally, I think the third thing I would point to is more and more data in the cloud. We've seen a shift toward applications in the cloud, but a lot of the data and big data applications are still behind a firewall on premise. I think we'll see that transition happen in data over the next couple of years.
At the time of this writing, Jim Probasco had no position in any mentioned securities.
Image Credit: Public Domain
Posted-In: 6 Spark-powered Data Integration Platform big data Excel Informatica ITExclusives Tech Interview Best of Benzinga
View Comments and Join the Discussion!