Virtual Reality Becomes An Actual Reality With New Oculus Headset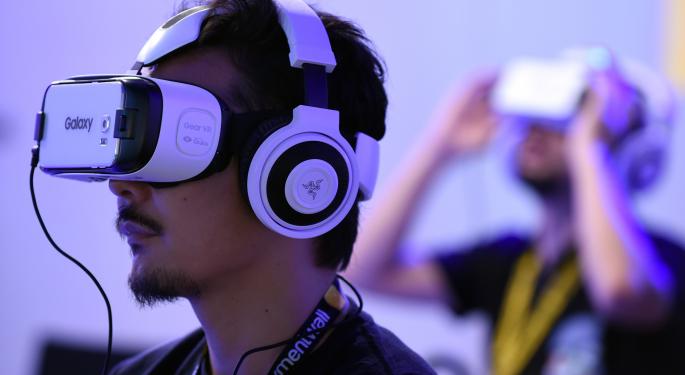 Virtual reality technology used to be considered a distant possibility for much of the population. Large, cumbersome machines and expensive devices were the only way for an average person to experience films and video games from the inside out.
However, Oculus' latest headset is looking to change all of that with a price tag of just $99 and tons of content offerings that are sure to draw in the masses.
Easy To Wear
The new headset, dubbed Gear VR, has been designed to enhance the viewer's experience without weighing them down. The goggles are lighter than ever and the controls on the outside of the headset have been equipped with tactile direction indicators to make controlling a game or video even easier.
Content
However, the feature that Oculus is depending on is content. The firm has partnered with several big name game developers, movie studios and TV producers to make virtual reality options for some of their most popular offerings. The insanely popular Minecraft computer game will have a VR compatible version and big name movies like the "Hunger Games" series will also be compatible with the device. Netflix, Inc. (NASDAQ: NFLX) has even signed up to offer some of its streamed content on the headsets.
The Next Big Thing?
The Oculus headset is said to become available in November, just in time for Black Friday. It remains to be seen whether or not it will play a starring role during the kickoff weekend of the U.S. shopping season, but it's likely to be attractive to early tech adopters.
While Oculus has a lot of buzz surrounding it at the moment, virtual reality is still a relative unknown for content creators. As much of the population is unfamiliar with such devices, content creators haven't focused much effort in designing immersive experiences for movie goers and game players. However, if Oculus' latest headset proves to be a hit among consumers, content geared specifically toward the technology will likely expand.
View Comments and Join the Discussion!
Posted-In: Gear VR Oculus Oculus VRNews Tech Best of Benzinga