How Will Fed Week Affect The Options Market?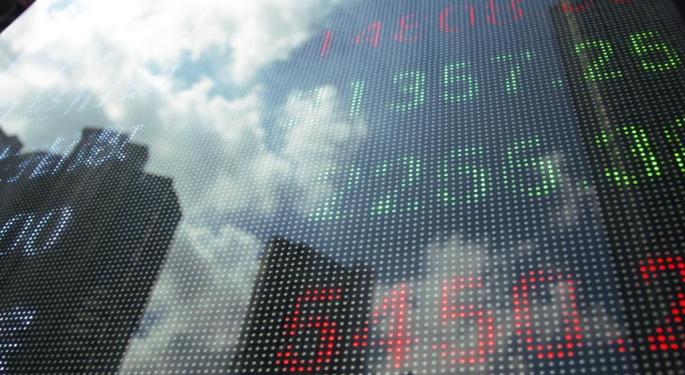 Check out the video below for a full recap of this week's outlook:
Scoreboard
Green candles for the indices.
Friday ended on a positive note (up 0.5 percent), but not without its scary moments or threat of breakdowns. Apple Inc. (NASDAQ: AAPL) stepped in at opportune moments to save the day. Apple was solely responsible for almost half of the QQQ Friday greens: Markets felt positive on Friday, but until a last-minute rip into the close the SPX was barely green.
This week will be all about the bull source of hopium. The Fed event is the most binary event and the most potential impact on markets this year. Will the Fed raise rates? Regardless of the answer, markets will move.
Also on Friday, there was proof that markets are still split on the Fed decision. Friday's rise in bonds and fall in rates that markets believe or hope that Fed Chair Janet Yellen will not raise rates. This leaves the door open for a potential steep selloff if markets are disappointed on Wednesday.
Markets went into the close promising a positive bias for the Monday open, but must still account for Asian's market action and economic reports' influences on our markets.
Related Link: Experts: Buy These Dividend Stocks Before A Fed Rate Hike
Focus point - Apple: Possible continuation towards the upper thin red line on Monday. If it can break out from it, Apple can add another $3 from there. This will provide a lift to the broader indices. On the lower side, Apple needs to hold $110.50 or risk revisiting recent lows. Markets are likely to meander until the Wednesday Fed event -- don't anticipate much conviction in one direction or the other.
Focus point - Small caps: In the absence of mega-cap influences like Apple, the small caps make for a better gauge of market sentiment intraday.
Focus Point - Yellen and Rate Hike: Yellen has no economic reason to wait. She needs to raise rates.
Ranges
S&P: Friday markets avoided testing the 1900 level by a hair. Thanks to Apple and a Fed hike delay rumor, E-minis bounced exactly where it needed to bounce.
QQQ: The Nasdaq minis were better behaved and are holding the middle of the recent range. Apple and biotechs/healthcare will be pivotal this week as they are heavy influencers of this index. There is break-out potential setup, but the odds of which solely depend on how the Fed event is received.
IWM: The best behaved since they are immune of mega-cap influences.
Other variables: China, Grexit and oil.
Tickers
GoPro Inc (NASDAQ: GPRO): Nothing left but hopium that IPO will be last line of defense. If market stabilize, fans may step in to buy.
Baidu Inc (NASDAQ: BIDU): If markets don't crash and China holds up, Baidu is likely to lead back up.
Yelp Inc (NYSE: YELP): Four-plus years and nothing happened.
Tags: Janet Yellen
Posted in: News Previews Options Pre-Market Outlook Markets Trading Ideas Best of Benzinga