Will Cameron's Diplomacy Avoid A Brexit?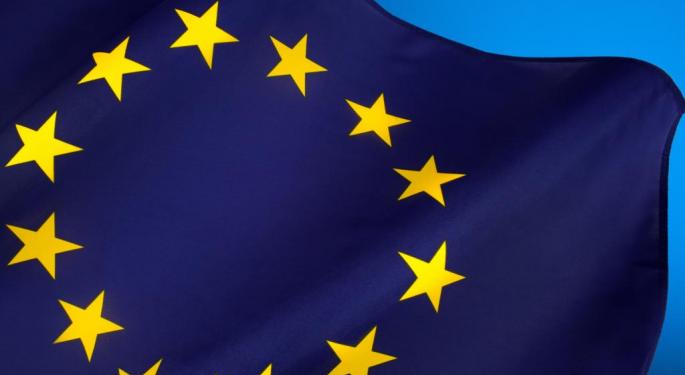 The eurozone has had a rough ride over the past few years as efforts to drag the region out of its financial crisis failed and infighting between member countries threatened to rip the currency union apart. However, the bloc isn't out of the woods just yet. With the threat of a Grexit largely off the table, European policy makers must now look to avoid a Brexit.
Referendum Promise
British Prime Minister David Cameron was elected on promises to renegotiate Great Britain's EU membership and his pledge to hold a membership referendum to allow voters to decide whether or not to remain a part of the EU. However, many are worried that Cameron won't be able to rework the membership terms enough to satisfy voters, and that a referendum will end with the majority of people opting out of the EU.
Related Link: Buying Currency Hedged Europe ETFs On The Dip
Second-Class Members
Following the turmoil that ensued when Greece refused to adhere to its bailout terms, the UK has questioned the role of non-euro countries within the EU. The bloc's 19 euro members voted to use the European Stability Mechanism to fund part of Greece's bailout without consulting non-euro members like Great Britain, Sweden and Denmark.
This week, British Chancellor of the Exchequer George Osborne remarked that the membership treaty needs to change in order to recognize member states who are not interested in using the single currency. He claims that the current system treats non-euro members as "second class" and that the rules will need to change in order for Great Britain to retain its membership.
British Voters Grow Uneasy
Not only will Cameron have to navigate new terms for EU membership, but he is also facing a great deal of anti-euro sentiment in the UK as the refugee crisis continues. Cameron has been hesitant to participate in eurozone efforts to distribute refugees from Syria across the bloc much to the disappointment of his EU counterparts.
Meanwhile, calls from EU policymakers for the UK to take in more refugees has been met with opposition from British voters, adding to the growing dissatisfaction with the region's EU membership.
Posted-In: Brexit David Cameron EUNews Eurozone Global Top Stories Markets Best of Benzinga
View Comments and Join the Discussion!