Will The Iran Deal Boost Foreign Investment In Iran?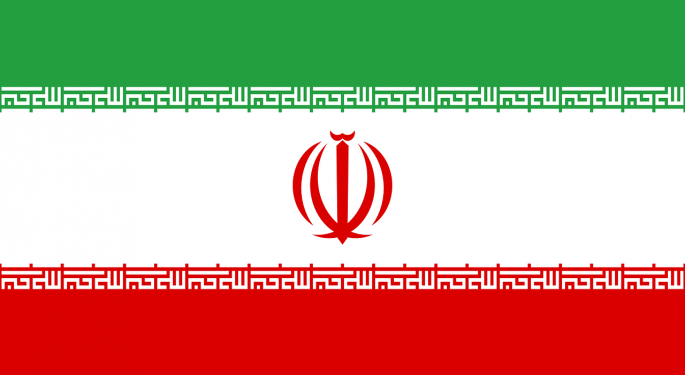 This week, President Obama was able to secure enough support in Congress to ensure that his nuclear deal with Iran would not fail.
The accord received 34 votes in the Senate; enough to back a veto if Congress throws the measure out. Despite that, Republicans in Washington claim they will continue to fight the bill when they reconvene in the coming days.
The Deal
If the deal goes through, it would lift the sanctions that have been squeezing Iran's economy for years in exchange for Iran's pledge to curb its nuclear activities. Investors have been speculating as to what sort of effect the deal will have on markets as investment opportunities in Iran return to the realm of possibilities.
Related Link: Iran's Nuclear Deal: Who Stands To Gain?
Oil
The nuclear pact is expected to have a major impact on oil prices, as Iran will be allowed to bring its oil output back into the global market.
However, with demand for oil at an all time low due to economic problems, many worry that the flood of Iranian oil will exacerbate the growing global supply glut and send prices lower.
Tourism
While Iran's natural resources appear to be an obvious starting point for investors interested in betting on the country once sanctions are lifted, some say that the nation's tourism sector could be a hidden gem.
At the moment, tourism in Iran is vastly underdeveloped as geopolitical tensions have kept travelers from visiting the country. However, with Iran and Western nations playing nice, many expect that more travelers will go to Iran as worries about safety and security diminish and Western embassies area reopened.
How Much American Investment To Expect
While U.S. firms will be better able to enter Iranian markets, many believe that the nuclear deal alone won't spur on a rush to Iran for most big companies. The rules governing how U.S. businesses can invest in Iran are still murky, and most expect that even with a deal in place, firms will be hesitant at first.
Negative feelings about Iran among Americans could create some "self-sanctioning," in which companies are reluctant to enter Iran's market for fear of damaging their reputation back home.
Image Credit: Public Domain
View Comments and Join the Discussion!
Posted-In: Barack Obama Iran Iran nuclear deal nuclearNews Commodities Global Markets Best of Benzinga