Will Ohio Sell Recreational Weed? Not If Kasich Has Anything To Say About It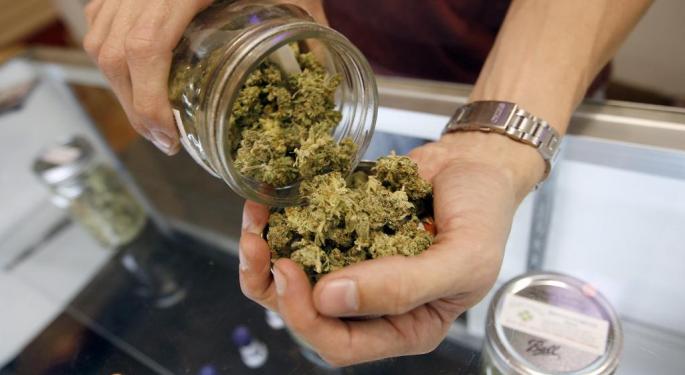 Support for the marijuana industry is growing throughout the United States as more and more states vote to allow the drug for medical or recreational use. At the moment, only four states and the District of Colombia have opened up legal, recreational marijuana markets, but Ohio could be next as the state will include the measure on its November 3 ballot.
Bringing In The Green
The Ohio marijuana initiative could be a major money-maker for the state as under the proposed law, farms and manufacturers dealing with marijuana products would be taxed at a flat 15 percent and dispensaries would pay 5 percent of their gross revenue to the government.
Many have gotten on board with the marijuana legalization movement for financial reasons alone; the increased funding is often used to fund projects that matter to local residents like improving schools or parks.
Related Link: Marijuana Posts A Major Win On The Campaign Trail
Kasich Says No
However, GOP presidential candidate John Kasich has spoken out against legal marijuana in his home state of Ohio. He argued that it sends the wrong message to children and could increase underage use. Earlier this week, Kasich called on voters in his home state to turn down the initiative, saying that blurring the line between drugs that are acceptable and those that are not could be a confusing message and may have a negative effect on the younger generation.
Marijuana An Election Issue
It remains to be seen whether or not Kasich's views will be supported in Ohio, but the Republican presidential contender is running the risk of alienating a huge proportion of American voters. Recent polls have shown that the number of voters who support marijuana legalization is on the rise, and that in some regions more than 50 percent of registered voters are in support of legal pot.
Although marijuana generally falls lower than things like foreign policy and economic stimulation on voters' lists of important issues, marijuana could become a deciding factor for some candidates.
Posted-In: GOP John Kasich marijuana OhioPolitics Top Stories Markets General Best of Benzinga
View Comments and Join the Discussion!