Will Lockheed Martin Benefit From Japan's New Defense Budget?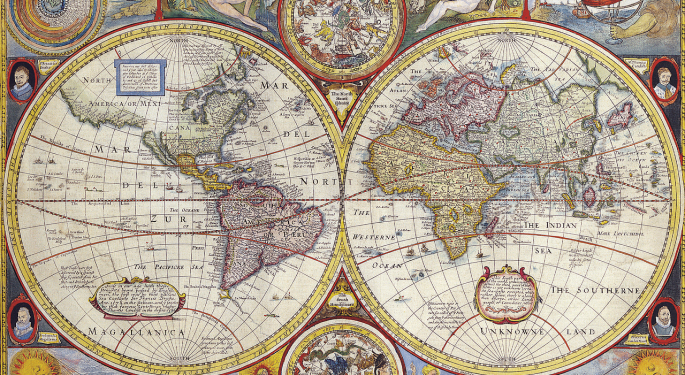 On Monday, the government of Japan accepted budget requests from its various ministries. Of particular interest, the Defense Ministry submitted a 5.1 trillion yen ($42 billion) budget request for the year beginning next April – a 2.2 percent increase from last year's budget request.
Japan has seen its relationship with China deteriorate as of late, as the two nations both claim ownership of an uninhabited island in the East China Sea called the Senkaku by Japan and the Diaoyu by China.
The Disputed Area
The BBC noted in an article back in November of last year that the disputed islands not only lie near potential oil and gas reserves, but are in a strategically significant position for military primacy in the region.
Over the past few years, Chinese government ships have sailed in the region – territory which Japan claims is its sovereign land. Meanwhile, the U.S. government reaffirmed its position that the disputed island would be protected under the existing U.S.–Japan Treaty of Mutual Cooperation and Security.
Related Link: Buying The Dip With Japan ETFs
The Chinese government appears to be unfazed, as The New York Times reported in March that
"at least once every day," Japanese F-15 fighter jets scramble to intercept foreign aircrafts, mostly from China.
Why It's Such A Big Deal
The tense situation, coupled with China's massive $144.2 billion military budget, has prompted Japanese Defense officials to buy F-35 fighters, manufactured by Lockheed Martin Corporation (NYSE: LMT).
Defense News argued that the purchase of F-35 jets should give Japan next-generation intelligence, surveillance and reconnaissance performance. The country can no longer upgrade its F-2 and F-15 fleets and will need to be completely replaced with the newer jets by the mid-to-late 2020s.
Japan: Looking Ahead
"Japan's basic defense concept revolves around defending forward at sea, so awareness of the maritime battle space through the F-35's advanced sensors and its ability to fuse real-time information for rapid decision-making or offload it to other systems, are key advantages, rather than pure dogfighting capabilities," Defense News wrote. "Its advanced electronic warfare capabilities are also attractive."
Japan decided in December 2011 to begin replacing its aging fleet with 42 F-35s at a cost of about $8 billion. The New York Times noted that Japan's parliament is expected to approve a set of bills to expand its military role. The budget increase contains proposals to acquire six F-35 fighters, along with three Global Hawk drones which are manufactured by Northrop Grumman Corporation (NYSE: NOC).
The budget also calls for an advanced Aegis radar-equipped destroyer, also manufactured by Lockheed Martin. The U.S. government has already approved a $1.5 billion sale of Lockheed's Aegis combat system to Japan, which will be installed on two Japanese guided missile destroyers, but the country may be eyeing further purchases to keep pace with China's military spending.
Finally, the budget also proposes the construction of a Soryu-class submarine, manufactured locally by Mitsubishi Heavy Industries.
Image Credit: Public Domain
View Comments and Join the Discussion!
Posted-In: Diaoyu F-15 F-35News Politics Global Top Stories General Best of Benzinga