SunGard And HSBC's Massive IT Glitches: Why Customers Freaked Out Last Friday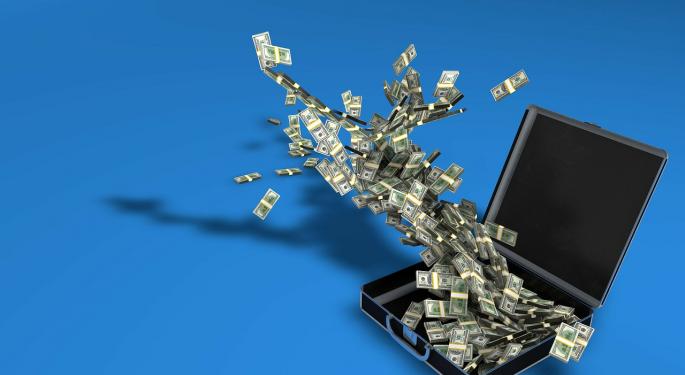 Last Friday, two major banks were reported to be experienced big IT problems, affecting thousands of customers.
HSBC Leaves Thousands Without Salaries
According to a recent Finextra article, a big tech issue surfaced on Friday morning when HSBC customers checking their account balances noticed their latest monthly salaries were not accounted for. Apparently, the glitch affected roughly 275,000 Bacs payments – Bacs is the system used for fund transfers in the UK.
Bacs released a statement assuring that it is "aware of an isolated issue that has affected one of its member organizations. The Bacs system is operating as normal and we [Bacs] are currently working with our partners to help them resolve this as quickly as possible."
Related Link: Barclays Becomes First Big UK Bank To Accept Bitcoin
The HSBC bank is owned by HSBC Holdings plc (ADR) (NYSE: HSBC), which fell 0.65 percent on Friday trading and continues to tumble on Monday.
BNY Mellon, Mispriced Funds Cause Panic
Another third-party service provider that had trouble on Friday is SunGard. It seems like its InvestOne system, used by custody bank Bank of New York Mellon Corp (NYSE: BK) to price funds, failed on Friday, causing panic among the bank's U.S. fund management clients.
The main fear was that the system failure had led to a mispricing of hundreds of funds "during a week of especially high market volatility," another Finextra article explained.
In a public statement, SunGard assured that, while they "are confident that no data was lost as a result of the incident, calculation and processing of net asset values (NAVs) of certain mutual funds and ETFs was disrupted."
They added that, despite the speculation, no "external or unauthorized systems access" had caused the glitch, which wasn't a result of "recent turmoil in the equity markets" either. Instead, the issued derived from "an unforeseen complication resulting from an operating system change carried out by SunGard last Saturday." SunGard pledges this was an isolated incident, and that it is now working with Bank of New York Mellon to resolve the problems caused.
Research firm Morningstar calculated that approximately 796 funds were missing NAVs as of Wednesday.
Image Credit: Public Domain
Posted-In: Bacs Finextra InvestOne SunGardNews Top Stories Tech Best of Benzinga
View Comments and Join the Discussion!