China Might No Longer Be The World's U.S. Treasury King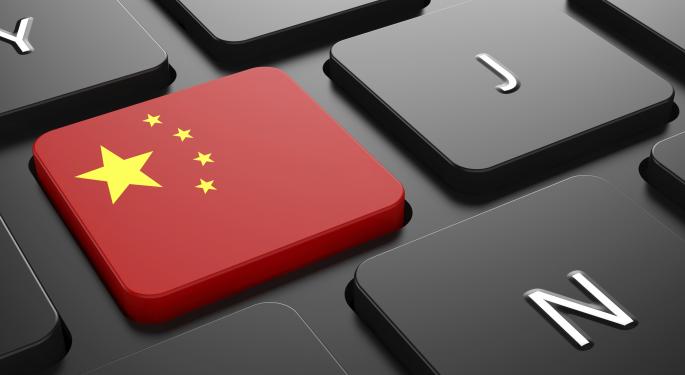 Reports are out that China may be well on the path to becoming dethroned as the global king of U.S. Treasuries. According to sources familiar with the matter, China has recently begun liquidating its massive U.S. Treasuries stake to help support its hobbled currency.
The Strategy
Over the past month, the People's Bank of China (PBOC) has been dumping UDS and buying yuan to stabilize the exchange rate. The latest available Treasury data indicates that China likely holds about $1.48 trillion of U.S. government debt.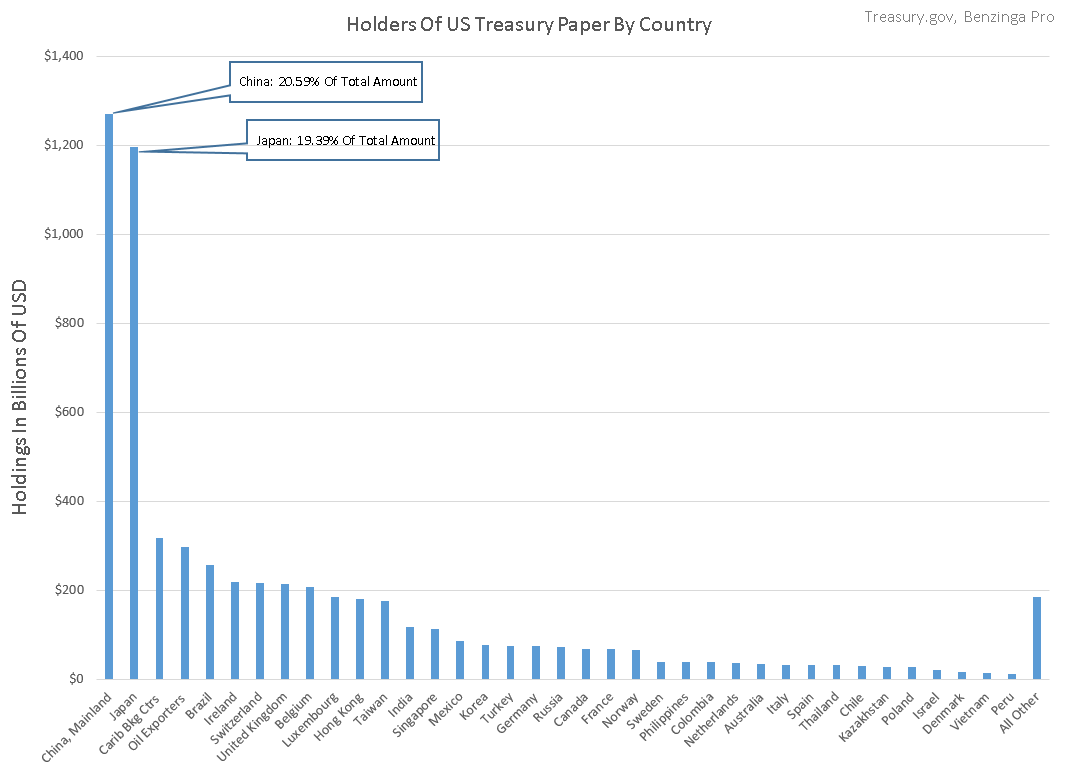 Major Impact On Treasuries Market
Although the decision by China to scale-down its massive U.S. Treasuries position is far from shocking given its current currency predicament, the liquidation of such a large position, if it continues, could wreak havoc on the Treasuries market.
"It would change the outlook on Treasuries quite a bit if you started to price in a fairly large liquidation of their reserves over the next six months or so as they manage the yuan to whatever level they have in mind," Cantor Fitzgerald analyst Owen Callan says.
Despite a sharp drop in the stock market, China's unloading may be responsible for the surprising support in Treasury yields during a time when worried stock investors would typically be flocking into the safer investment and driving yields lower.
China Dethroned?
According to the most recent Treasury data, China remains at the top of the list of global holders of U.S. Treasury debt, responsible for more than 20 percent of outstanding Treasuries.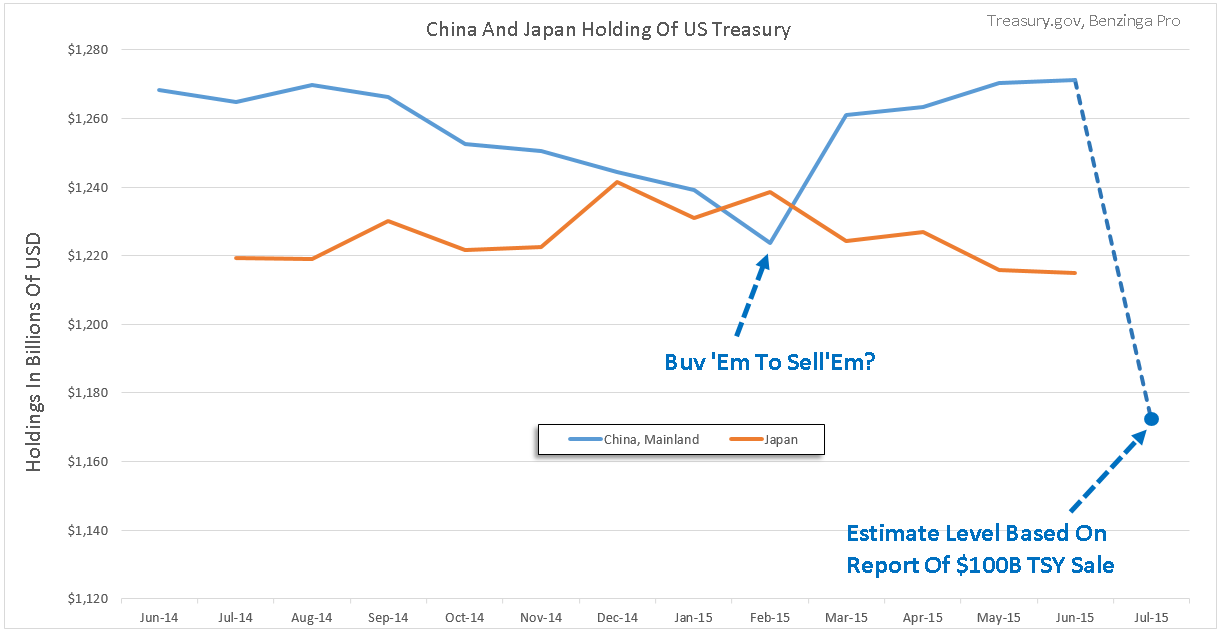 However, if China's liquidation continues, it could soon be dethroned by Japan, which held more than 19 percent of total U.S. Treasuries by last count.
Posted-In: China Owen Callan People's Bank Of ChinaNews Treasuries Global Best of Benzinga
View Comments and Join the Discussion!