Margin Credit Falls Back Below $500 Million, Borrowers Remain Net Long
One of the principal reasons we are not experiencing a horrific selloff driven by fearful investors is the elevated level of Margin Credit. Many correct arguments have been made that Margin Credit is not a leading indicator for equity markets, historically. Considering the disconnect driven through the widespread use of credit and the incentives related to internal rates of return (IRR) of lenders it's easy to understand why brokers would go through the trouble of filing extensions for those who borrow and fail to fund their accounts within the 5 day limit.
Margin Credit levels have helped to buffer structural selloff for years now, having created a base in the market. The Monday morning selloff of 10 percent was driven through Hedge Funds and speculative traders who were long volatility over the weekend. Until the Fed hikes rates brokers will continue to gain benefits from lending to investors.
July Margin Credit declined back under $500 million but proxy indicators show borrowers remain long and under capitalized in their Cash holdings. Until there is some level of conviction on when the Fed will hike rates we will fail to see brokers issue margin calls which will establish a bottom and keep the speculators in check.
(Click To Enlarge)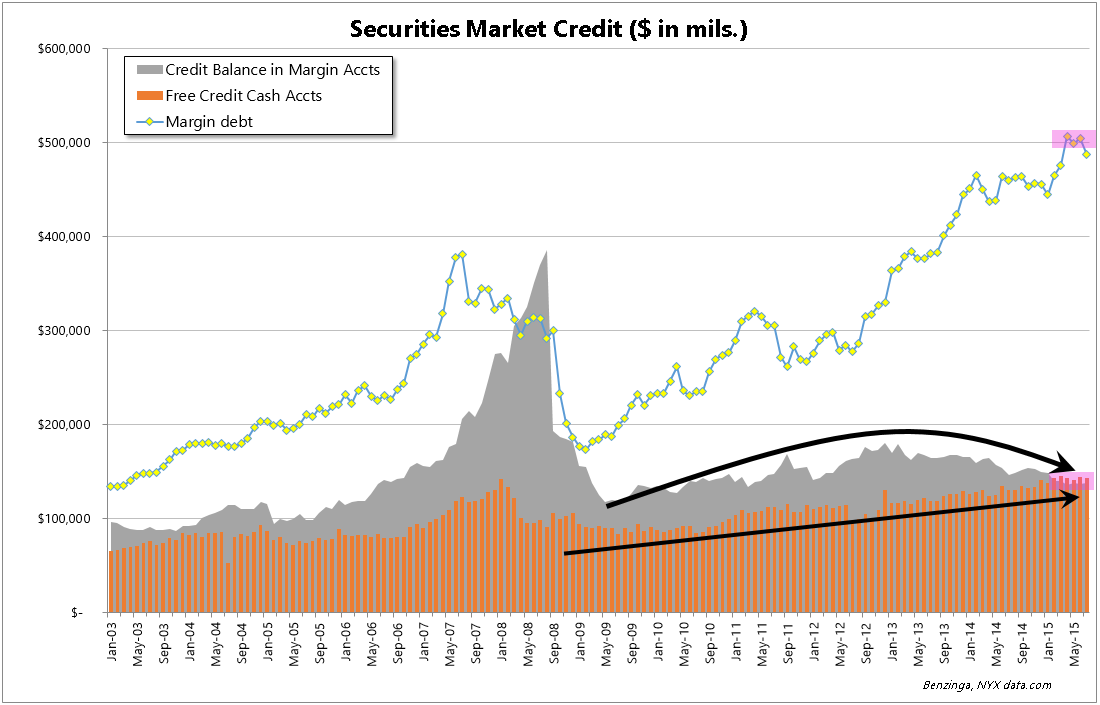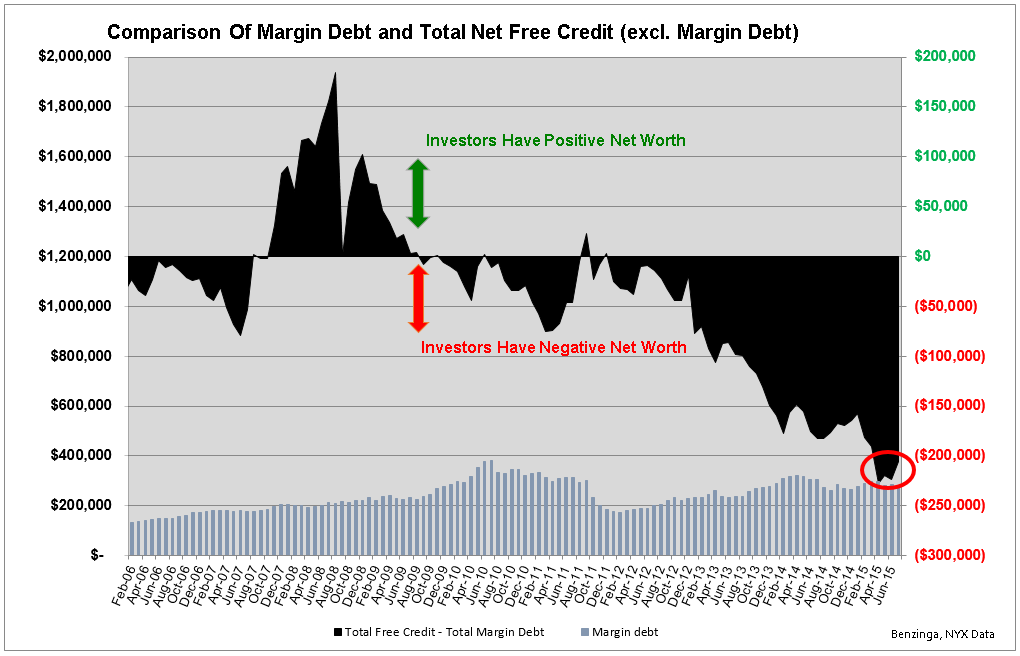 Posted-In: News
View Comments and Join the Discussion!