The Battle Against Cyber Crime Is Going Private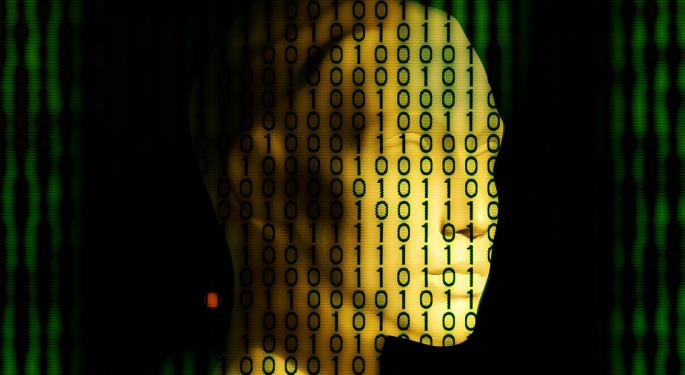 Despite the government's efforts to beef up cybersecurity and create better protection against hackers, most cybersecurity innovation has been taking place within the private sector.
Big name tech companies have begun to focus their efforts on protecting against data breaches, and a host of startups has sprung up touting the latest gadgets designed to keep hackers from accessing personal data.
Information Sharing
Facebook Inc. (NASDAQ: FB) announced back in April that it was working on a new platform that would help firms share information and coordinate their defenses against cybercrime. The platform, called ThreatExchange, uses Facebook's strength as a social media company to connect organizations from all different sectors and allow them to safely share information regarding the latest hacking attacks, phishing scams and malicious programs.
Related Link: Demand For Cybersecurity Investments Is Still "White Hot"
Since its launch, Facebook has seen more than 90 different firms sign up for ThreatExchange, including big names like Microsoft Corporation (NASDAQ: MSFT), Yahoo! Inc. (NASDAQ: YHOO) and Dropbox Inc.
While the platform has proven useful in alerting firms of potential threats, the government has yet to access ThreatExchange, as the rules on how government agencies can use information sharing platforms like these are still murky.
Privacy
Many small startups are gearing their offerings to the public, which has become increasingly concerned about privacy issues in the wake of several high profile hacking attacks. After questions were raised about how much data search giant Google Inc. (NASDAQ: GOOG) (NASDAQ: GOOGL) is storing, Private.me rolled out a search engine that promises not to store any information on its users.
New York-based startup Confide has taken a page out of SnapChat's book by offering a disappearing message service for grownups. The company allows users to send encrypted messages or photos and permanently deletes them from its servers, as well as from the recipient's phone.
Image Credit: Public Domain
View Comments and Join the Discussion!
Posted-In: Confide Cybersecurity Private.me SnapChat ThreatExchangeNews Top Stories Tech Best of Benzinga