Mt. Gox Who? bitFlyer Wipes The Slate Clean In Japan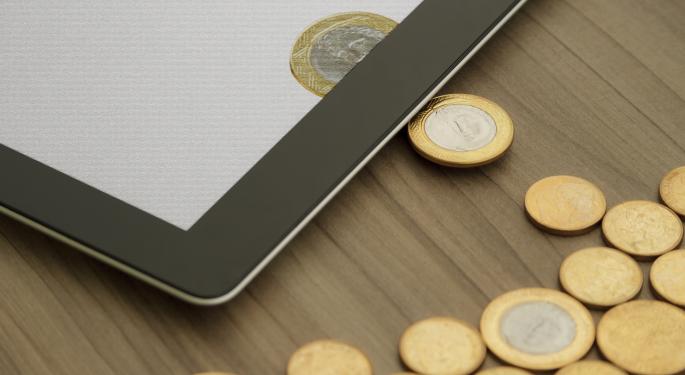 Deepak Bharadwaz is a Market Data Analyst for IHB's Bitcoin Trading Intelligence platform.
Japan Is Over Its Bitcoin Woes
Eighteen months have passed since Mt Gox, the infamous bitcoin exchange based in Tokyo, filed for Bankruptcy. This is overwhelmingly considered to be the prime factor to herald the onset of a bearish trend in Japanese bitcoin sentiment for over a year.
Recently, this sentiment only got worse for Bitcoin in Japan when Mark Karpeles, former CEO of Mt Gox was arrested for allegedly stealing funds and adding them to his personal account from one of the many Mt Gox exchange bitcoin wallets.
This was followed by another painful stroke as the Tokyo District court ruled against a bitcoin compensation plea, stating that "Bitcoin is not subject to ownership" and thus all outstanding claims are moot. However, amidst all the turmoil within the Japanese bitcoin ecosystem, another Japanese bitcoin exchange, bitFlyer, has managed to overshadow the disgraced Mt Gox, by announcing they had raised $4 million in a recent round of funding, potentially setting bitcoin in a positive course in Japan.
Initially founded as the Japanese bitcoin exchange that was going to recapture the vacuum created by Mt. Gox, bitFlyer was launched by Yuzo Kano, a derivatives and convertible bonds trader at Goldman Sachs Group Inc. Right from the start, Mr. Kano was well aware of the fact that bitFlyer's success would depend on bitcoin's reputation improving in Japan. He created a brand that was fun, playful and honest.
Even with stiff competition from other popular bitcoin exchanges like BitOcean, Kraken and ANX, bitFlyer was able to turn the tables in its favor.
How Did BitFlyer Do It?
The firm started with $1.6 million of funding, which happened to be the country's biggest investment in bitcoin to date. After operating for about six months, bitFlyer launched Japan's first Bitcoin crowd funding project called 'fundFlyer', with the intent of bringing bitcoins to the mainstream in Japan. fundFlyer is a platform for projects to raise money by accepting bitcoin donations.
Similar to kickstarter, it operates by the "Purchase Model" of crowd funding where non-financial returns or "gifts" are given to early backers. fundFlyer places a strong emphasis on the development of long term relationships and communites.
Then on the 24th of September, bitFlyer teamed up with GMO Payment Gateway and was now in the position to offer 48,000 online merchants the option to accept bitcoin. With this move bitFlyer established itself as a leading force in Japan's still hurting bitcoin ecosystem.
More Money More Success
On 16th October 2014, they took another leap by raising $236,000 from Barry Silbert's New York based Bitcoin Opportunity Corp., citing Singapore as their next target for expansion and then in January 2015 bitFlyer raised an addtional $1.1 million to improve their bitcoin platform.
On 7th April 2015 they launched 'chainFlyer' a block explorer with a unique anime style to explore the bitcoin public ledger. On July 25th they launched a sophisticated professional trading platform called 'bitFlyer Lightning' targeting professional traders and with them came heavy chunk of market share.
Amidst all the negative bitcoin sentiment surrounding Mt. Gox during the first week of August, they still managed to raise $4 million in this latest round of funding. For now, bitFlyer has strategically grown to upend Mt Gox as the most famous bitcoin company from Japan.
How bitFlyer's influence towards the growing use of bitcoins in Japan is to be seen.
Posted-In: Bitcoin bitFlyerCryptocurrency Financing Commodities Forex Events Startups
View Comments and Join the Discussion!