Car Sharing Is Transforming The German Auto Market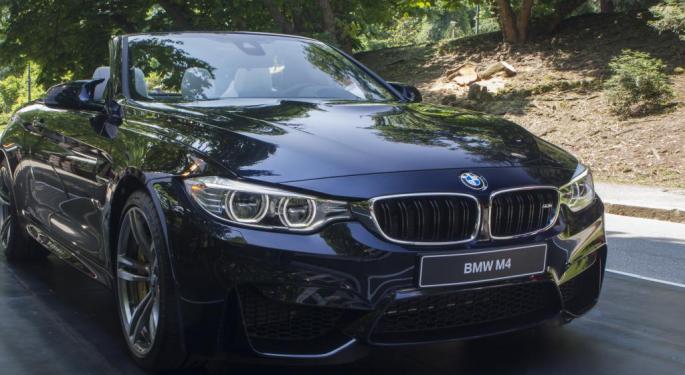 In busy German cities, the need to own a car is steadily decreasing. Residents, who say the expenses associated with owning their own vehicle and the hassle of finding a parking space are not worth it, have turned to car-sharing services, which have caught on in a big way.
While the idea of sharing a car rather than buying it may not sound like a good business plan for an automaker, German car manufacturers BMW AG and Daimler AG (OTC: DDAIF) have both launched their own successful sharing programs.
Taking Off
Car sharing has exploded in popularity in Germany where many young people who would ordinarily buy a mid-range vehicle are opting instead to save that cash and enroll in a sharing service that allows them to drive higher end vehicles like BMW's. The result has been a decline in car ownership in major cities, which has in turn cut down on vehicle density.
Related Link: Uber To Shift Into Financial Services
What's In It For Them?
For car dealers like BMW and Daimler, car sharing represents an interesting opportunity to gain loyal customers. Young professionals in their 30's use the service at a time when they would have traditionally purchased their own car. As the target market for higher-end vehicles tends to center on a higher age group between 40-50 years old, the car sharing service gives younger people a chance to get hooked on the car maker's brand.
Working Together
Daimler's Car2Go service and BMW's DriveNow program are both hoping to see their success in Germany replicated in other cities around the world. Car2Go has already begun setting up shop in places like Milan and Columbus, Ohio, while DriveNow is working to secure deals on free parking for its drivers.
View Comments and Join the Discussion!
Posted-In: BMW AG daimler agEurozone Top Stories Markets Best of Benzinga