Greek Bailout Talks Drag On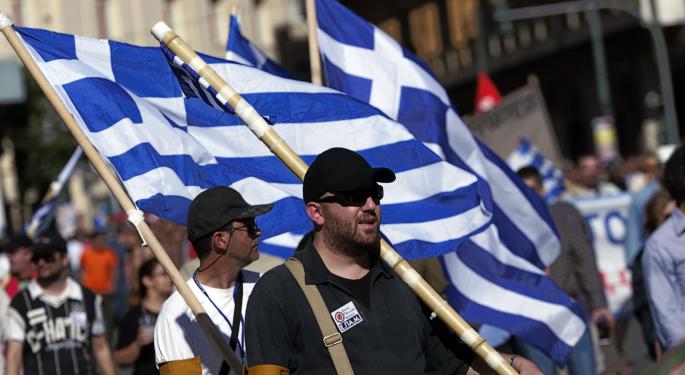 If you thought the eleventh hour negotiating between Greece and its creditors was over, you thought wrong.
Although the nation has been out of the news after a preliminary bailout agreement was made, Greek policymakers are still bargaining with EU officials to get their hands on more cash and avoid default.
The result has been a divided region unsure as to how the Greek financial crisis will play out.
Another Default On The Horizon
Athens will be responsible for paying €3.2 billion worth of Greek government bonds to the ECB when they come due on August 20.
Despite capital controls and a shutdown of the nation's financial system, Greece won't be able to pay that debt unless the nation secures more funding from its peers in the EU.
How To Proceed
Greece's bailout drama has shined a spotlight on an important debate between EU lawmakers over how the region's finances should be managed. On one side is the belief that not all EU nations are able to stand on their own and will always be reliant on extra cash from their stronger neighbors.
Related Link: Greek Markets Reopen To Chaos
The other side of the argument is policymakers who say the bloc's debt limits must be respected and all nations should be responsible for their own finances. They believe that financial assistance should be temporary and eventually repaid.
Greek Deal
It is unclear which side will win out in the battle over Greece's finances. So far, Athens has been able to persuade its creditors that it is serious about reform and plans to make necessary changes in order reduce debt and boost profitability, but some of the nation's creditors are skeptical.
Over the weekend, Reuters reported that Greek officials see bailout negotiations progressing and are expecting bailout talks to wrap up by this Tuesday, leaving the nation plenty of time to pay the ECB.
Posted-In: GreeceEurozone Politics Global Top Stories General Best of Benzinga
View Comments and Join the Discussion!