Prodigy Network's Next Move: Real Estate Crowdsourcing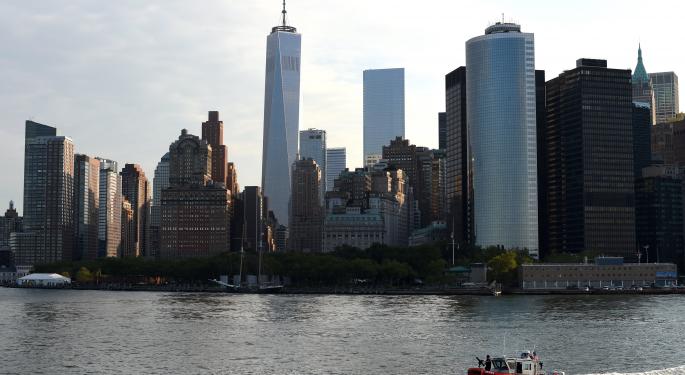 "Crowdfunding will be the source of funding for the city of the future." -- CEO Rodrigo Niño
Prodigy Network and its affiliates have led six international and U.S.-based projects, and raised more than $300 million from 6,200 investors around the world.
Three years before the JOBS Act authorized U.S. real estate crowdfunding, Rodrigo Niño had already completed what still stands as the largest equity raise for any real estate project utilizing a crowdfunding approach.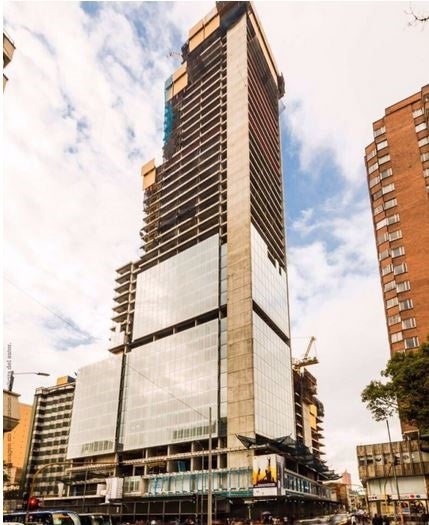 Source: Prodigy Network - BD Bacatá
Niño ultimately raised $220 million for development of the BD Bacatá high-rise tower, located in downtown Bogotá, Columbia. This took place in 2009, during the Great Recession, when debt funding for this type of real estate was not practical.
The entire amount of capital required for this project was funded from equity thousands of investors who backed the project.
Niño utilized an exemption for foreign investors available prior to the Jobs Act being signed into law to fund Prodigy's first New York City project in 2012.
Pioneering NYC Crowdfunding
Niño and his partner Lawrence Davis of Shorewood Real Estate are equity partners, co-developers and principals in Prodigy Capital Group. They are managers for Prodigy Network's New York City developments, including: AKA United Nations and AKA Wall Street, partnered with Korman Communities.
These are luxury extended-stay condominium projects, designed with the flexibility to generate income from unsold units for the developer, as well as for condo buyers who choose to participate in Korman's AKA extended-stay rental program.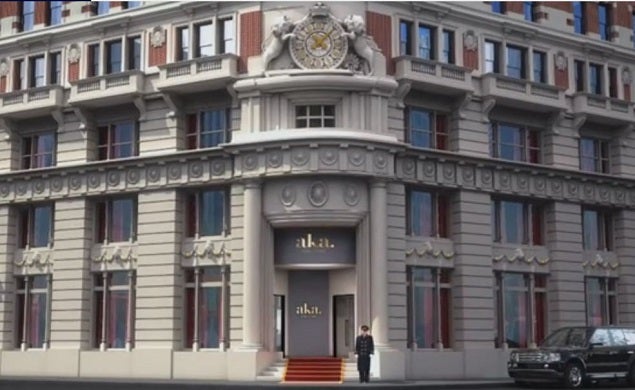 Source: Prodigy Network - AKA Wall St.
The crowdfunded equity participation for these two projects was completely sold-out to accredited investors who pledged a minimum of $10,000, for an estimated holding period of 12 to 24 months.
Based upon the Prodigy pro forma, the projected investor IRR's for AKA United Nations and AKA Wall Street were 19 to 23 percent and 16 to 19 percent, respectively.
Latest NYC Project
The current project is Assemblage/17John, a 90/10 JV between Prodigy and MetroLoft, a partner experienced in converting NYC commercial buildings into luxury residential uses.
The Assemblage/17John, is a mixed-use development, with four main revenue streams for the investors: 1) collaborative workspace memberships and related operations, 2) short-term apartments, 3) food and beverage operations, and 4) rent of space for private events.
Prodigy is currently crowdfunding $10 million of equity for 17John Phase 2 (development); and as of this writing, 78 percent of the equity has been raised from accredited investors putting up a $20,000 minimum investment for 24 to 36 months.
Manhattan - Financial District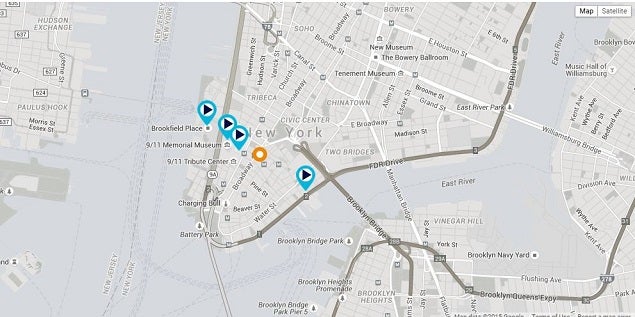 Source: Prodigy Network - 17John
The existing 126,710 square foot building is situated a block away from the new World Trade Center and directly next to Fulton Center, the third largest transit hub in New York City.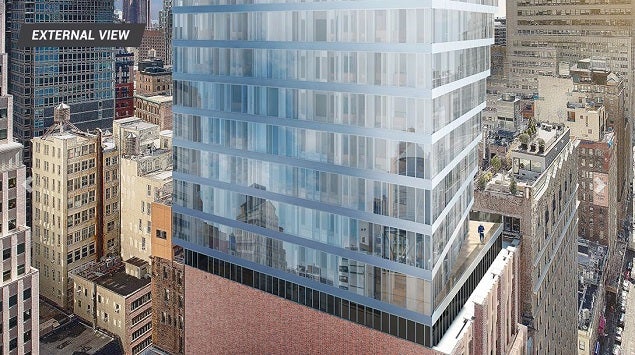 Source: Prodigy Network - 17John
Architectural firm Woods Bagot has designed a 49,335 SF glass tower addition.
Crowdsourced Design
Prodigy sponsored a design lab competition last year, inviting 80 design firms from 20 countries, to work alongside Woods Bagot, and a panel of industry experts who curated and selected the top ideas from "the crowd."
Niño's approach to design and funding was also the subject of a recent Harvard Business School case study "Democratizing Real Estate Design & Financing."
"The winners of the 17John competition were intuitive to the needs of travelers, creative in the interactive spaces and understood the function of the residences." Niño pointed out, "Tourists and business travelers will experience New York as a local, buying groceries and living in a furnished apartment for a week, month or longer."
Collaborative Workspace
The first three floors will be a commercial condominium housing: a collaborative workspace, specialty restaurant, along with a wellness center and conference space.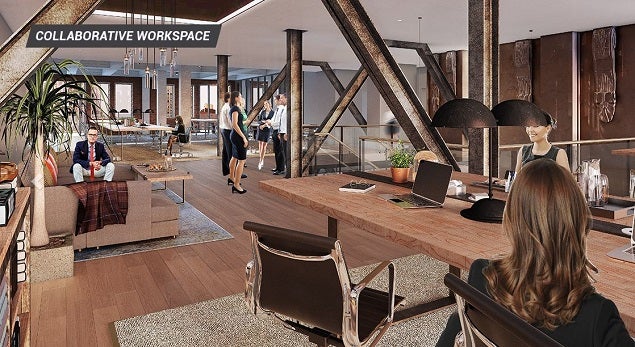 Source: Prodigy Network - 17 St John
The collaborative workspace will have approximately 400 members who will pay a monthly membership fee. Members will also have privileges at Prodigy's other NYC Assemblage properties.
Work/Live/Play

Source Prodigy Network - 17 John St (Dining/Living/Office/2ndBr)
The developed project will consist of 185 short-term apartments of ~500SF, which will be marketed as condos with an extended-stay rental option.
Layouts and furnishings are designed to make these apartment units live much larger, and provide more flexibility than a Manhattan hotel room.
Experience Funding Large Projects
Deutsche Bank AG (USA) (NYSE: DB) provided a first mortgage loan for the acquisition and pre-development of The Assemblage/17John.
This development is estimated to have a $220 million dollar budget, funded with $70 million of equity and $150 million of debt. The pro forma proceeds from the sales of all 185 condos and commercial condo space would be $330 million.
Prodigy Network is the only RE Crowdfunding platform with experience at funding projects of this scale. Bank financing for previous Prodigy projects has been provided by Bank of America Corp (NYSE: BAC) and Canadian Imperial Bank of Commerce (USA) (NYSE: CM), or CIBC.
Accredited Investors
Development projects involve risks, and projects of this scale are not suitable for investors who do not meet the required income and net-worth thresholds required to be deemed "accredited."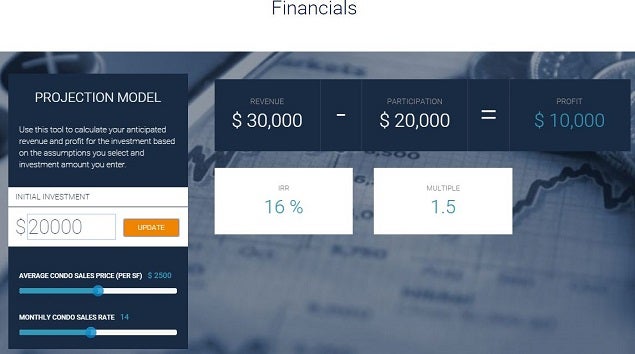 Source: Prodigy Network - Accredited Investor Tool
Related Link: The SEC Is Paving The Way For Small Investors
The new "Regulation A+" which allows non-accredited investors invest in crowdfunded real estate under certain conditions, has a maximum project size of just $50 million.
Prodigy Network's Next Stage
Niño's team is looking to expand geographically across the U.S. utilizing "a data driven approach" to anticipate trends, and identify markets where demand will exceed supply.
Niño is referred to this next development program as his "Millennial Initiative."
Millennials "wish to be more connected and democratic about the way they invest," Niño explained, and "…they are less likely to rely on so-called "experts" for investment advice."
He expects that it will take the rest of the year for Prodigy to get ready to roll-out this new program beginning in 2016.
These new projects will be smaller, offered with a lower minimum investment, and will be attractive to U.S. investors, "who will be inspired and willing to take action."
Referring to real estate crowdfunding in the U.S., Niño remarked, "It has gone from the implausible, to the improbable, to the inevitable… in a little over 15 months."
Posted-In: 17John AKA United Nations AKA Wall St.Movers & Shakers Crowdsourcing Exclusives Personal Finance Real Estate Best of Benzinga
View Comments and Join the Discussion!