Is Marijuana Closer To Making It Off The Schedule I Drug List?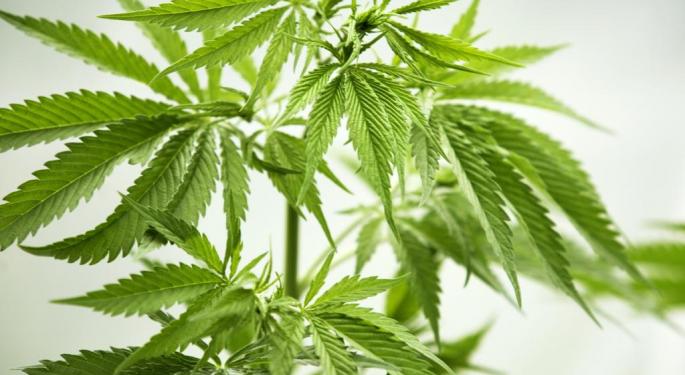 Despite the fact that it has become legal in many states across the United States, marijuana is still seen as a criminal substance in the eyes of the federal government. That means at a federal level, marijuana is listed alongside drugs like heroin and LSD as a Schedule I drug with no known medical uses.
This classification has made it difficult for researchers to test the effects of marijuana on certain illnesses and has created a host of questions as to how the conflicting laws will impact the industry as a whole.
DEA Remarks
However, advocates for full blown marijuana legalization in the United States moved one step closer to their goal this week after the Drug Enforcement Administration made a statement indicating that its view on marijuana is shifting. DEA acting Chief Chuck Rosenberg remarked on Wednesday that "heroin is clearly more dangerous than marijuana." While that may not seem like much, the marijuana community has considered it a win in the ongoing battle with legislators over the drug's status.
Related Link: Bitcoin, Marijuana And Drones: Meet Trees
Why Does It Matter?
New studies on the effects of marijuana, both long-term and short-term, have suggested that the drug isn't as dangerous as previously believed. However, while public opinion in the United States has shifted, the DEA has remained adamant about the drug's place on the Schedule I drug list. The DEA also challenged Obama's decision to allow states to make their own decisions regarding marijuana legislation, making the industry's future uncertain.
Bright Future
The latest comments suggest that the DEA may be changing its mind and could eventually get on board with legal marijuana. For now, federal law still prohibits the drug and until that legislation is changed, the agency will continue to regard marijuana use as a criminal offense. However the DEA's more relaxed attitude could help promote change in Washington in the coming years.
Posted-In: marijuanaNews Markets Best of Benzinga
View Comments and Join the Discussion!