Migrant Crisis Weighs On British Business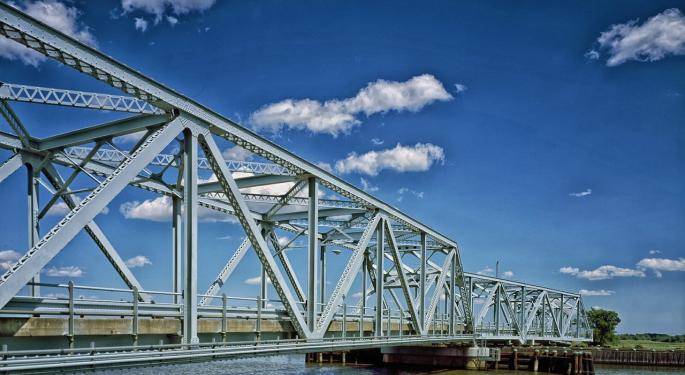 The Channel Tunnel from Calais, France, to Dover, UK has been wracked with problems recently, as migrants continue to storm through security and attempt to cross into England. Migrants have begun to gather in large numbers to push their way through the tunnel, something that has caused massivedelays for road freight companies.
An Expensive Problem
The tunnel that links Calais and Dover is usually used by around 2.5 million vehicles that carry about €200 billion worth of business between the UK and continental Europe. Since the crisis began, UK officials have been working to deal with a growing buildup of trucks waiting to cross through the tunnel.
At the moment, an emergency measure dubbed "operation stack" has shut down large parts of England's major highways and essentially turned them into parking lots for the trucks. The Freight Transport Association has estimated that the delays in Calais are costing the industry roughly €750,000 per day.
Related Link: 3 Reasons Why Interest Rates Aren't Going Up
Not Just Shippers
The transport industry isn't the only one suffering in the UK. Businesses that typically transport goods by truck are shelling out more money to charter aircraft and arrange other shipping options. For companies that manufacture automobiles or machinery, sending parts between the UK and the continent is essential and delays can be extremely costly. Companies that ship perishable goods have had some of their shipments ruined by long delays and some have begun canceling orders to cope with the problem.
To make matters worse, ferry workers who operate the route between Calais and the UK have gone on strike, making the options for transport even more limited.
Image Credit: Public Domain
Posted-In: Freight Transport Association immigrationNews Eurozone Global Top Stories Economics Markets
View Comments and Join the Discussion!