Are Tethered Drones The Answer To Safety Concerns?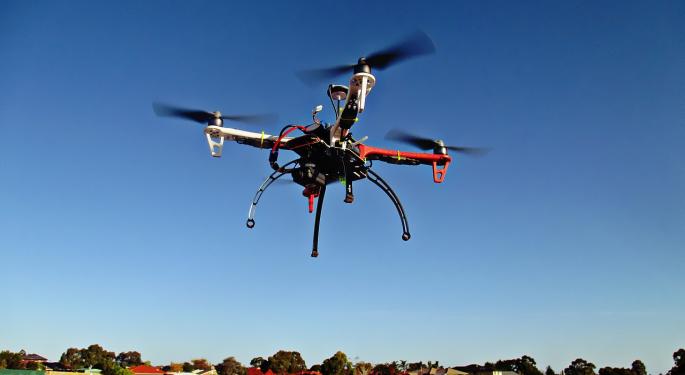 In an effort to assuage worries about the safety of flying commercial drones, some manufacturers have come out with a new kind of drone that flies in a specific area while tethered to a lightweight lead.
The connected aircraft boast several benefits over free-flying options, but as more companies look into using tethered drones, many are wondering if the Federal Aviation Administration will loosen its rules for drones on a leash.
Benefits
Drones that remain connected to the ground via a cord are able to fly longer and are considered safer by some industry experts.
The cord allows the aircraft to connect to a power source on the ground, which means that battery life isn't as much of a concern as it would be with a free-flying alternative. Also, data can be sent and received quickly using the cord.
However, the biggest advantage to a tethered drone appears to be safety. Makers of such drones say that the cord keeps the drone in a specified airspace, making it less likely to collide with commercial aircraft.
Related Link: Facebook's Aquila Drone Ready To Hit The Skies
Uses
The FAA has yet to change its rules regarding drone flights to reflect the growing popularity of tethered drones. Time Warner Inc (NYSE: TWX)'s CNN has been pushing the organization to allow tethered drones to cover live events in urban areas, though the FAA has been hesitant to allow the drones to be used where there is a danger of colliding with vehicles.
Raytheon Company (NYSE: RTN) has been using tethered airships equipped with radar technology to track missiles for about a year. Many believe the tethered drones could similarly be used to evaluate security concerns or provide specific areas with an Internet connection in the event of a disaster.
Is It Safe?
Part of the reason the FAA has been hesitant to open the door for tethered drones is that the devices haven't been proven to be any safer than free-flying drones.
For one, the tether has the potential to pose an entirely new set of safety risks. There is also a concern about tethers breaking or becoming tangled. So, although drones on leads may have some advantages, they are unlikely to be approved by the FAA before their free-flying cousins.
Image Credit: Public Domain
View Comments and Join the Discussion!
Posted-In: drones Federal Aviation AdministrationTop Stories Tech General Best of Benzinga