Can Cannabis Spark Up A New Religion?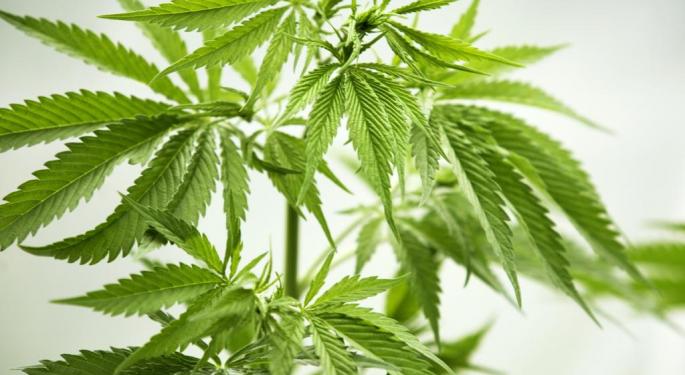 Earlier this year, Bill Levin founded the First Church of Cannabis in Indiana, where marijuana is still considered illegal. Levin used Indiana's Religious Freedom and Restoration Act as the foundation for his church's establishment as a religion, leading many to question whether or not the church was a joke.
However, Levin's religion has gained a small following and others across the United States have started their own cannabis-based religions, something that has led to questions as to whether or not marijuana should be considered a sacrament and therefore protected under religious freedom laws.
Marijuana Churches
Last weekend, Steven Hager organized the first ever Congress of Marijuana Ministries in an effort to give leaders of marijuana-based religions a forum to discuss their religions. Hager also set up the Federation of Cannabis Churches, an organization that encourages marijuana advocates to form their own religious bodies that celebrate cannabis plants.
Related Link: Poll Shows Marijuana Use Up 40% Since 1969
Marijuana As A Sacrament
While medical uses and tax revenue tend to be the most common arguments for pot legalization, there is a small group of people in the US who believe that the drug should be protected as a religious sacrament for use in cannabis-based religions. Marijuana based churches have been popping up in recent years as the drug becomes more and more socially acceptable. Some, like Colorado's THC Ministries, even have licenses to marry people.
Complicated Laws
In states like Colorado where recreational marijuana use is legal, marijuana-based religions are less complicated. However Levin's First Church of Cannabis is has raised questions about the drug as it is still considered illegal in Indiana where the church was established. So far, the First Church of Cannabis has refrained from using marijuana during services, though Levin claims that the state's religious freedom law would protect the plant's use.
View Comments and Join the Discussion!
Posted-In: Bill Levin Congress of Marijuana Ministries marijuana Steven HagerPolitics General Best of Benzinga