Is Social Activism And Marketing A Good Combination?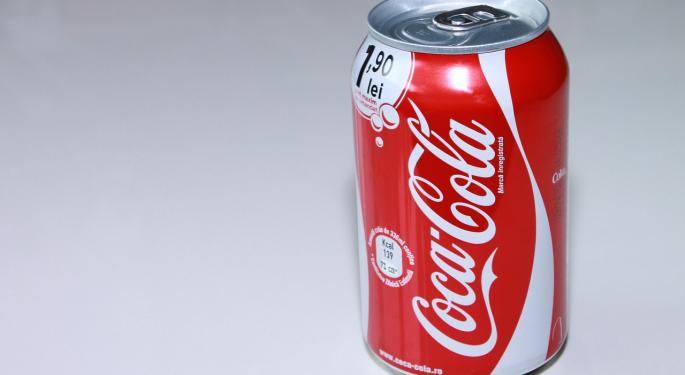 Earlier this month, The Coca-Cola Co (NYSE: KO) removed its logo from cans of coke in the Middle East and replaced it with a message that read "Labels are for cans, not people." The campaign ran during Ramadan, an Islamic festival that takes place from June 17 to July 17. Overall, Coke's decision to pair marketing with social activism appeared to be a success, as the campaign quickly made its way through social media.
Smart Marketing Or Soap Box?
Many big corporations have used a global issue to drive their marketing campaigns much like Coca-Cola did, but the results haven't always been so positive.
Trying to drive social change can have big rewards as it gets consumers to associate a company's brand with positive influence. However, firms also run the risk of seeming insincere, hypocritical and even uninformed if their campaign is a failure.
Related Link: Bitcoin In The Middle East
Race Together
When racial tensions were at an all-time high earlier this year in the U.S., Starbucks Corporation (NASDAQ: SBUX) inserted itself into the cross fire with its "Race Together" campaign. Soon after asking baristas to write the phrase "race together" and encourage open dialogue about race relations, the company disassembled much of the campaign. Social media lit up with accusations that the coffee-chain was overstepping its boundaries and using the issue as a marketing ploy and ultimately, the "Race Together" initiative was considered a flop.
Real Beauty
On the other hand, Unilever plc (ADR) (NYSE: UL)'s Dove brand used its far-reaching popularity to send a message about female self-esteem through its "Real Beauty Sketches" campaign.
The company released a video in which women received two portraits of themselves from a forensic artist. The first was drawn based on their own description of themselves and the second was from a stranger's point of view. The video drove home the point that many women are critical of their own appearance and that they are more beautiful than they perceive. Soon after its release, the video went viral.
Image Credit: Public Domain
View Comments and Join the Discussion!
Posted-In: Dove Middle East Ramadan Social ActivismPolitics Global Top Stories Best of Benzinga