Elon Musk Says New Updates Boost Tesla's 'Low End And High End' Margins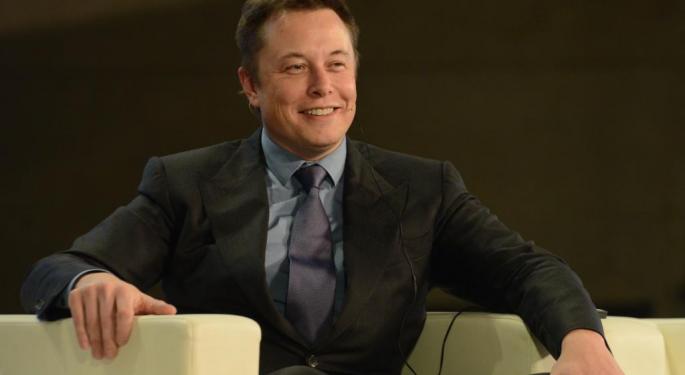 Tesla Motors Inc (NASDAQ: TSLA) holds a lot of intraday conference calls. This Friday, Elon Musk talked to reporters about three new announcements: A $5,000 price cut for the 70 Model D to $70,000, a horsepower Model S upgrade option to "Ludicrous Mode," and a pay-to-upgrade battery pack plan for the Model S ($3,000 for 90 kwH).
On the call, Musk said the mode improves the Model S's 0 to 60 mph time by 10 percent. The upgraded battery will change its EPA rating and "balance out" the vehicle's margin impact. "With this announcement today, we're actually improving the low end and high end" in terms of margins.
In Case You Haven't Followed Wall Street...
In an interview on CNBC earlier this year, CLSA analyst Andrew Fung warned the Model S's upgrade to the 85D is "less compelling now and could cannibalize sales of the more expensive model...This will obviously weaken the mix this year, which hits at our concerns on the margin pressure and downward earnings revisions that could happen in the second half of 2015."
In the middle of the call, Tesla shares fell slightly before rebounding. The stock touched an afternoon low just below $270 before rising above $274 per share.
On Wall Street, analyst opinions are mixed. Jefferies has a price target of $360 on Tesla's $1 trillion market opportunity and international success, while Global Equities Research's Trip Chowdhry holds a $385 target.
Pacific Crest and Deutsche Bank downgraded the stock in early July based on valuation.
View Comments and Join the Discussion!