Can Greece's Latest Reform Proposal Be Trusted?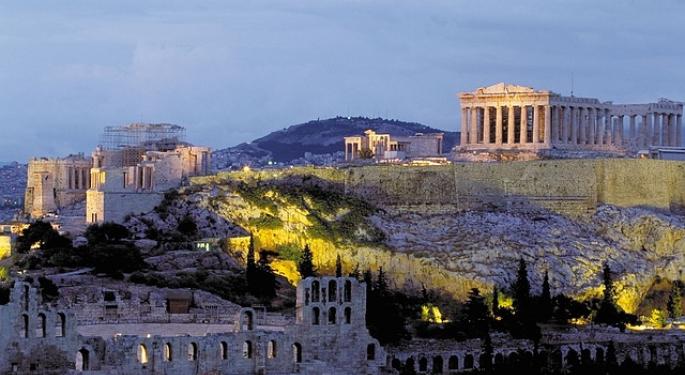 Markets cheered on Friday after Greek Prime Minister Alexis Tsipras submitted the nation's latest reform proposal to the International Monetary Fund and EU officials. This weekend, the proposal is set to be reviewed, but preliminary reports of what is included appear to show that Tsipras has met many of the reforms that the nation's creditors have been demanding.
However, the plan's close correspondence with what EU creditors have been demanding all along has made some policymakers question if the deal is too good to be true.
In Line With EU Demands
The Wall Street Journal reported that the plan includes a revamp of the nation's tax system, which is estimated to generate revenue worth about 1 percent of Greece's annual GDP.
Tsipras has also promised to trim some of the nation's pension schemes and raise taxes for restaurants. Most of the cuts included appear to fall in line with the figures set forth by Greek creditors.
Related Link: Greece Is Bad, But China Is Much Worse
Making Sure It Adds Up
However, this weekend, EU finance ministers will be tasked with evaluating the proposal with a fine-tooth comb. They want to ensure that the proposed cuts actually add up to the figures Greek officials have projected.
EU officials are also concerned about the amount of aid Greece will require, as the past month of financial turmoil has likely dealt a sizable blow to the Greek economy. Many believe that the nation will need extra compensation to recover from its financial meltdown.
Can It Be Trusted?
Another major concern for Greece's EU lenders is the credibility of the proposal itself. As the cuts closely mirror those that were recently voted down in last weekend's referendum, many worry that Tsipras won't follow through on his word. German Deputy Parliamentary Floor Leader Michael Fuchs told BBC Radio on Friday that he is hesitant to accept the proposal at face value, as there is little difference between Tsipras' latest proposal and the rejected EU proposal.
Image Credit: Public Domain
View Comments and Join the Discussion!
Posted-In: Alexis Tsipras EU IMFEurozone Politics Top Stories Markets General Best of Benzinga