Aetna-Humana Deal Are 'Right Partners,' Companies Say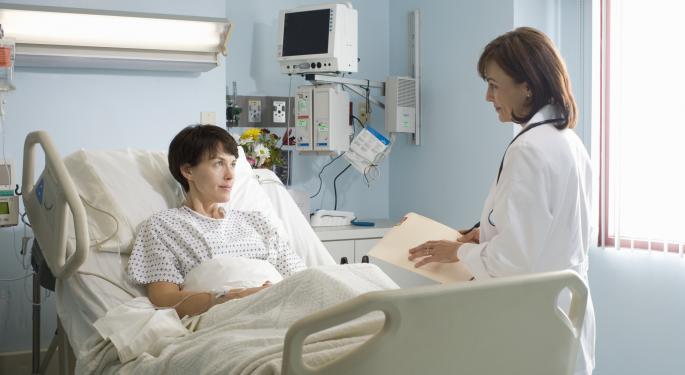 On July 3, Aetna Inc (NYSE: AET) and Humana Inc (NYSE: HUM) announced the companies entered into a definitive agreement under which Aetna will acquire Humana.
At that time, Aetna released a slideshow presentation highlighting the benefits of an acquisition.
Aetna argued that a combination with Humana will result in a "new healthcare leader" and the two companies are "right partners" to better serve members in a rapidly changing managed care industry. The two companies have a combined projected 2015 estimated revenue of $115 billion and EBITDA of over $8 billion.
Aetna further suggested that a combination will result in "compelling" synergy potential of $1.25 billion in 2018. Over the same time period, an acquisition will be accretive to earnings per share by a low double-digit percent.
A combination of the two companies will result in a "leading government platform" with 4.4 million Medicare Advantage Members (versus Aetna's current 1.2 million), 5.8 million Medicare PDP Members (versus Aetna's current 1.4 million) and 2.4 million Medicaid Members (versus Aetna's current 2.1 million).
In addition, the combined companies will also create a "leading commercial platform" with 8.7 million Commercial Insured Members (versus Aetna's current 6.4 million), 14.2 million Commercial ASC Members (versus Aetna's current 13.5 million) and 1.7 million Public Exchange Members (versus Aetna's current 950,000).
Aetna concluded by noting that Humana's Medicare focus coupled with Aetna's Commercial presence will create a "well diversified business portfolio" with "highly complementary assets."
Note: Aetna will host a conference call on Monday at 8:30 a.m. ET to discuss the acquisition.
Posted-In: Health Care M&A General Best of Benzinga
View Comments and Join the Discussion!