Coinfloor Is The First Broker-Based Bitcoin Market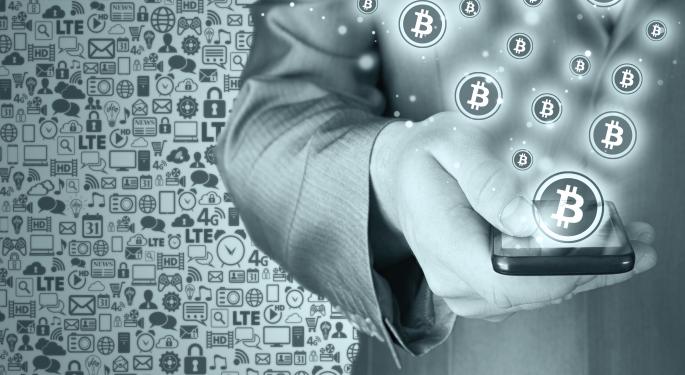 This week, Coinfloor announced plans for an exchange-backed peer to peer marketplace using bitcoin.
The exchange will serve as a bridge between investors and bitcoin brokers and will provide people with a safe and secure way to trade the cryptocurrency without fear of scams and hacking.
Following In The NYSE's Footsteps
Coinfloor Market was founded by 21 brokers who have pledged to make the market safe and give people access to bitcoin. The pledge, dubbed the Bitcoin Brokers' Agreement has drawn parallels to the Buttonwood Agreement that the New York Stock Exchange began with.
Coinfloor CEO Mark Lamb said that the bitcoin market is facing similar challenges that the NYSE faced upon opening, and he hopes to mirror the exchange's success in the coming years.
Related Link: Bitcoin: The Best Currency For Greece And Other Debt-Ridden Countries?
How It Works
The market will give interested parties direct access to a Coinfloor Market Broker to make transactions. Users are also able to stream the cryptocurrency's exchange rate directly on the exchange platform.
All of the market's brokers have been screened and verified by the market itself. The exchange ensures that fraudulent transactions can be resolved by holding bitcoins in escrow before a transaction with a broker goes through.
Safety
As bitcoin has gotten a bad reputation in recent months due to several high-profile hacking attacks and exchange collapses, traders' security concerns are a major barrier for entry to the market. Coinfloor says investors can be an ease using its exchange as it claims to be the most secure space bitcoins can be purchased. To store users' bitcoins, the company uses complex encryptions with multiple security keys.
Posted-In: Bitcoin CoinfloorCryptocurrency Forex Top Stories Markets Tech Best of Benzinga
View Comments and Join the Discussion!