Robert Shiller Thinks Stock Market Is In Bubble Territory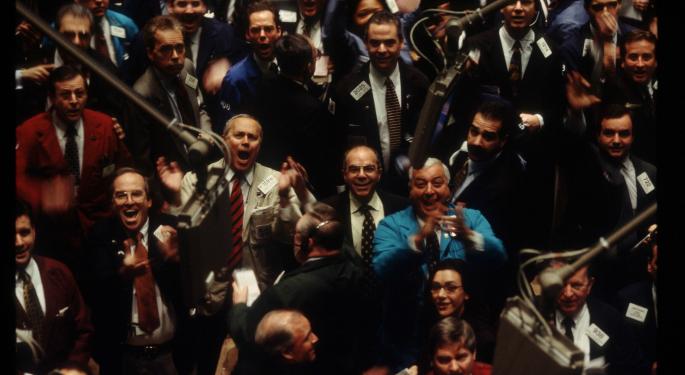 Nobel Laurete economist Robert J. Shiller has been talking up a stock market bubble.
"It's high," Shiller, appearing on National Public Radio, said of U.S. equities markets. "The only times it's been this high has been 1929 and 2000, and 2007. So I'm worried about that."
Shiller uses a market measure he helped devise called the cyclically adjusted price earnings ratio.
The 69-year-old Yale professor and occasional New York Times columnist is promoting a revised and expanded edition of his 2000 best-seller "Irrational Exuberance," which originally coincided with the dot-com boom.
Related Link: Mark Cuban: Current Tech Bubble Even Worse Than Dot-Com Bubble
Shiller was featured last week on NPR's Planet Money show, and has made a number of similar media appearances in recent weeks in which he tentatively suggests that markets have entered bubble territory.
"I don't know for sure, but it's possible," Shiller said.
Shiller, who also gained notoriety for helping devise the widely praised Standard & Poor's Case–Shiller Home Price Index, said low worldwide interest rates over an extended period have created "a very unusual circumstance."
Shiller earlier this month suggested in a CNBC interview that the U.S. Federal Reserve should consider lifting interest rates sooner rather than later.
In an extended interview in May, Schiller said a correction is possible within the next 12 months.
"But the problem is that a correction might not come for five years. We just don't have any way to forecast when it will come," Shiller said.
View Comments and Join the Discussion!
Posted-In: npr Robert ShillerEconomics Media Best of Benzinga