New EPA Guidelines Have Uncertain Implications For Transportation Industry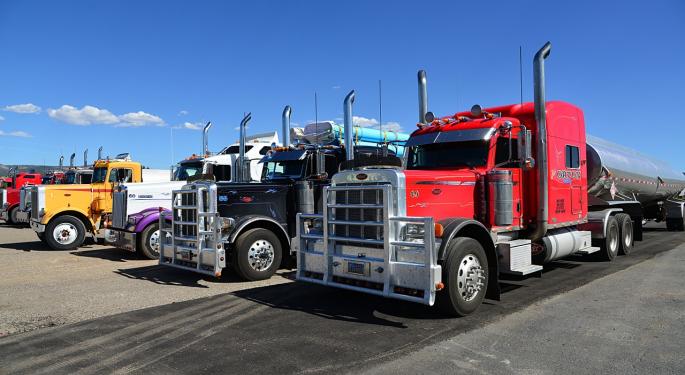 In an effort to finish his term as president and leave a lasting impact on U.S. policy, Barack Obama has been working to implement legislation that will help curb climate change by cutting down the nation's carbon emissions.
While the President's efforts have been hailed by environmental agencies as an iconic milestone, industry leaders are hesitant to embrace the new rules just yet.
Trucking
The trucking industry is likely to feel the effects of the new proposal for better or for worse. Last week, the Transportation Department and the Environmental Protection Agency announced a set of proposed standards that will govern heavy-duty trucks and busses under the new legislation.
The rules call for vehicles made after 2021 to be up to 24 percent more fuel efficient than those made in 2018. Some industry leaders have praised the ambitious goal, saying that improving the sustainability for the trucking industry is a win-win situation, as it keeps the sector from losing out to alternative, more eco-friendly logistics options.
Related Link: Options Traders: No Shame In Waiting Out Greece This Week
However, others say the rules have no basis and are relying on futuristic technology that is experimental at best. By passing such standards without any plausible way to meet them, some trucking execs say the government is setting the industry up for failure.
Airlines
The EPA is also working to create carbon emission standards for airlines, another industry famous for its environmental unfriendliness. Many argue that incentives for using more fuel efficient jets are already helping airlines reduce their impact on climate change and that imposing stricter rules will strangle the sector.
Image Credit: Public Domain
Posted-In: Barack Obama climate change Environmental Protection Agency Transportation DepartmentPolitics Travel Top Stories Best of Benzinga
View Comments and Join the Discussion!